Tuck yourself away deep in nature and deep in your own private bungalow. This 86-room lodge not only has endless views over a vast valley, but it also sits on the banks of the Kenai River, which teems with fish. With vaulted ceilings made of naturally finished wood, cozy sitting areas with wood-burning stoves and private porches, it's easy to feel like the whole place is yours. Take a soak in the outdoor hot tub, drinking in the fresh air, or just relax by the lobby fireplace. Sure, this is a special place for those who love to fish, but even non-anglers will understand why for many this is an intimate, special retreat.
Enjoy the Views
Rustic yet luxurious, the Kenai Princess Riverside Lodge abounds in natural woods and modern amenities. Beyond the lobby is an expansive deck, optimal for viewing the Kenai River valley and nearby mountains. The view, out over the Kenai River Valley, is equally inviting whether you're out on the deck off the main lodge or on the private porch of your bungalow.
Fishing, Rafting & More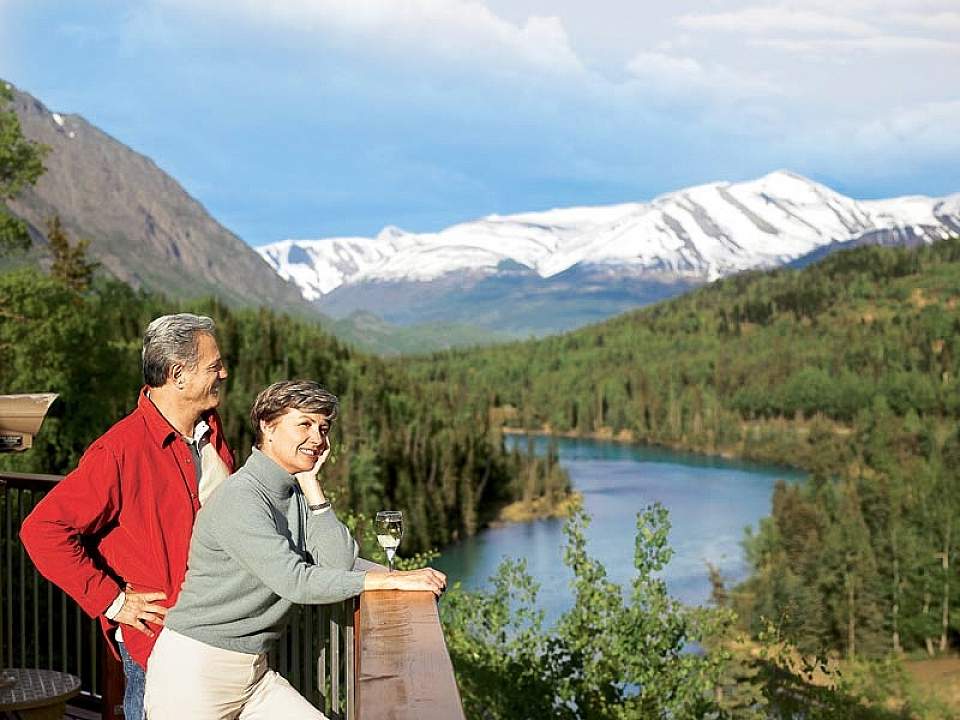 A full-service Guest Service desk can arrange any activity you can dream up. The area is famous for its fishing; its waters are full of trophy-sized fish. You also have easy access to Kenai Fjords National Park, a wild land filled with glaciers, marine life and mountains. Go for a wildlife-viewing cruise, hiking or river rafting. Or just go for a stroll along the lodge's own nature trail; just under a mile long, it passes through the forest and runs along the river bluff.
Then sit down for excellent cuisine of Alaskan specialties (views included) at the Rod & Reel Restaurant. Wind down the day with a drink at the Rafter's Lounge.
Multi-Day Packages
Make a stay at the Kenai Princess Wilderness Large part of a larger itinerary. Book the Alaska National Parks Self Drive tour (9 days, 8 nights) and you'll visit Anchorage, Cooper Landing, Seward & Kenai Fjords National Park, Talkeetna, and Denali.