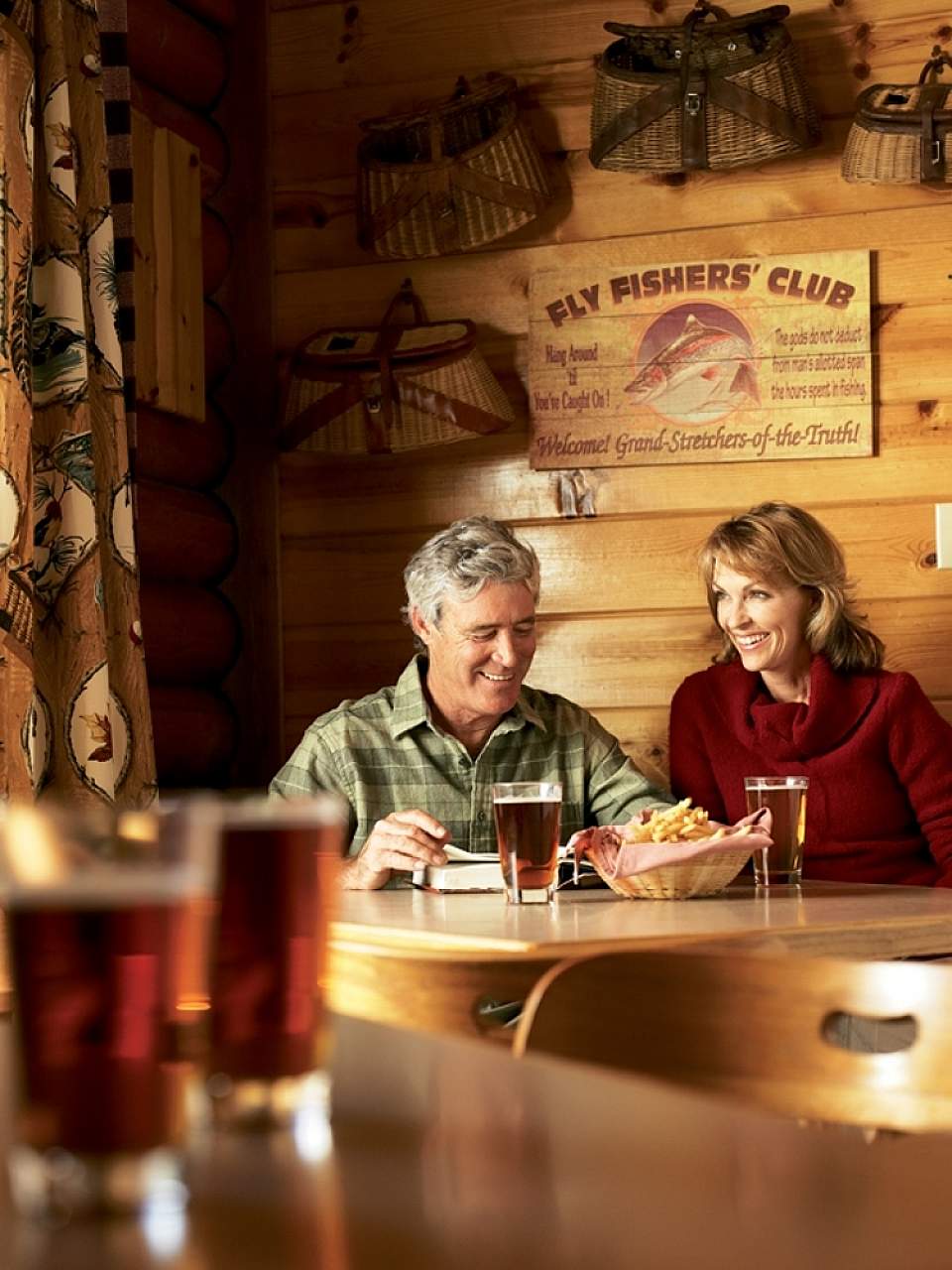 Looking for a great place to recount the day's fish tales? This is the spot—a fly fishing-themed bar located inside the Kenai Princess Wilderness Lodge with a deck overlooking the Kenai River. Settle into a rocking chair on the deck with an Alaska-brewed beer or a cocktail. The bar has four Alaskan beers on tap, a selection of 52 wines, and a full bar. And although most people show up just for an afternoon drink, lunch and dinner are also served. The pub fare includes burgers and sandwiches, as well as entrée salads and of course plenty of seafood.
The lounge is a favorite with locals and vacationers from Anchorage, not only because of the great deck, but because the food is a welcome break from the cafes on the peninsula. Lunch starts at 11:30 a.m.; most travelers are out on their day's adventure, so this is when locals show up to take advantage of the affordable, quality food. If you're looking for a big meal, try the cadied bacon maple cheddar burger, a 1/2-pound of beef with bacon and caramelized onions, served on a black peppercorn Parmesan bun. There's also an excellent short rib melt and smoked salmon lox club sandwich. For lighter fare, try one of the entrée salads or the halibut fish tacos.
You'll find the same menu for dinner, which is a more affordable alternative to the lodge's restaurant. Even if you aren't ordering food, the deck and the drinks make for a great combination—try one of the specialty cocktails: the Kenai Koolaid, Quartz Creek Lemonade, or Fisherman's Margarita. It's a great way to relax after a big hike or a day of fishing while telling stories about that bear you saw…the stories get better as the alpine glow lights up the mountains.
11:30 a.m.–11 p.m.