Surrounded by waters teeming with salmon and halibut, Ketchikan is world-famous for its fishing. Spend a few hours or a whole day of unforgettable angling on a scenic tour with this family-run charter fishing company.
The Experience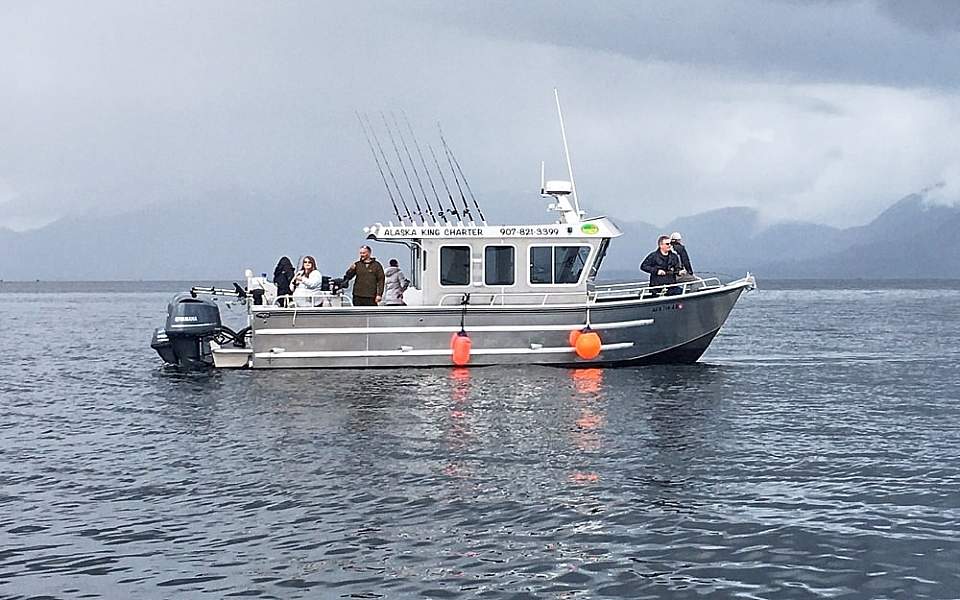 Located right at the Ketchikan Harbor, Alaska King Charters is a family-owned-and-run fishing charter ideally suited for cruise ship passengers or any visitor to town looking for an amazing fishing experience. The area's deep waters are ideally suited for halibut, and they play host to four different kinds of salmon as well—so there's plenty to cast a line for!
Trips operate year-round, so you can go any time. Even better, the tours double as a sightseeing and wildlife-viewing excursions, so you can soak up the magical sights of the surrounding mountains and thrill to the magic of seeing whales and dolphins.
All ages are welcome, and everything is included; you don't need any experience or gear (even jackets and rainwear are included). You'll be in a comfortable, 32-foot Crozier or similar boat with a full bathroom and a deck for walking around. Plus, this is truly a family-run business. Heading up the fishing experience is William, an expert in area angling, thanks to his 20 years of experience in these waters. His wife, Sara, is a captain, and their son and daughter help out on some tours, too. There are a couple other captains as well—all locals. They're all passionate about fishing and equally attuned to ensuring their passengers have the best possible time.
The pros will help you reel in your catch, and then they'll arrange the processing and shipping of your catch so you can enjoy a taste of Alaska at home!
The Tours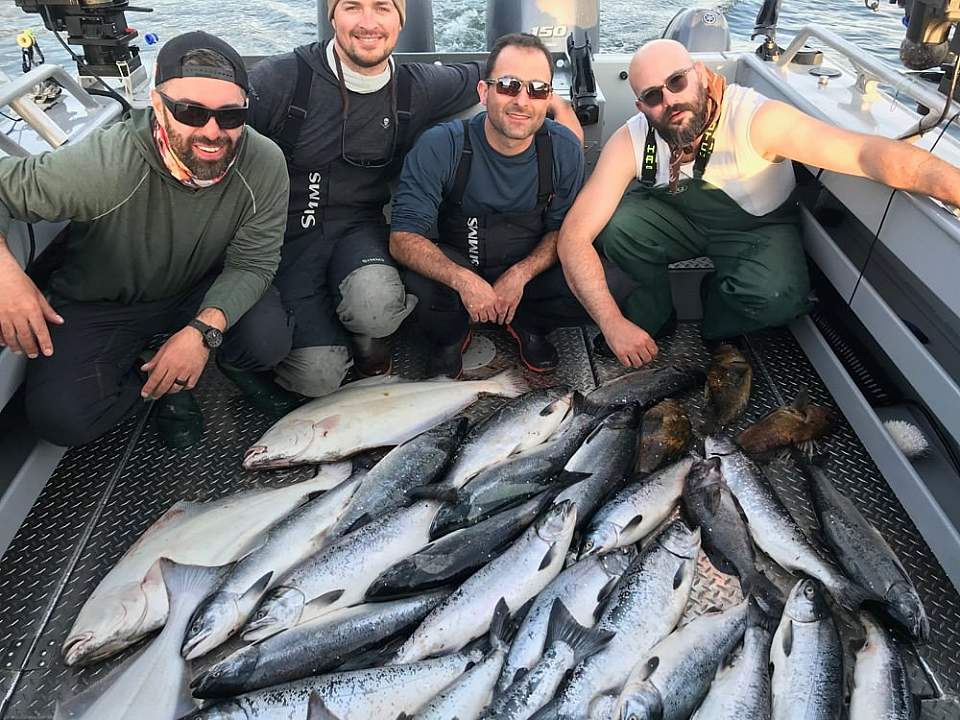 4 hours
If you don't have a lot of time, this is the perfect opportunity to go fishing for salmon. You'll have the chance to get out on the water and appreciate the great scenery while angling for the classic Alaskan fish. You can even book this trip the same day if you get off the cruise ship and decide you want to go fishing!
5–6 hours
To fish for these giants of the Alaskan seas, you'll need a little more time to travel out to where they are. You'll not only get to fish in deeper waters, but you'll have even more opportunities to spot Alaska's amazing wildlife.
All Day
If you're staying overnight in Ketchikan and want the unforgettable experience of spending a full day on the water while fishing for salmon and halibut, taking photos of the gorgeous scenery, and looking for wildlife, this is the trip for you!
Note: There's a 6-person maximum for each trip.