Photo Credit: Caribou Lodge Alaska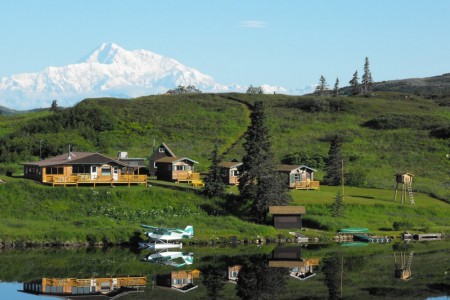 Season: Jan - March & June 1 - Oct 7 $370+ Fly-in Day Hike | $365+ Overnight
This fly-in wilder­ness lodge on a pri­vate lake in the Tal­keet­na Moun­tains is a great place to unplug. Choose from 3 pri­vate cab­ins and enjoy home-cooked meals served fam­i­ly style with oth­er guests. Take guid­ed walks to look for wildlife or wild berries, or just relax and enjoy the peace and bliss­ful views.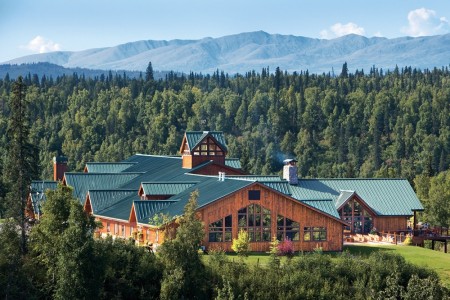 Season: Mid-May to Mid-Sept $99+
This lodge offers spec­tac­u­lar views of Mount McKin­ley and is sit­u­at­ed with­in Denali State Park on the banks of the Chulit­na Riv­er. Rooms offer nine-foot ceil­ings and fans; some offer amaz­ing moun­tain views. When you're not in your room, relax in the Great Room with its huge stone fire­place and floor-to-ceil­ing win­dows. Or, step out­side and stroll one of the three nature trails, either on your own or on a guid­ed, park ranger-led walk.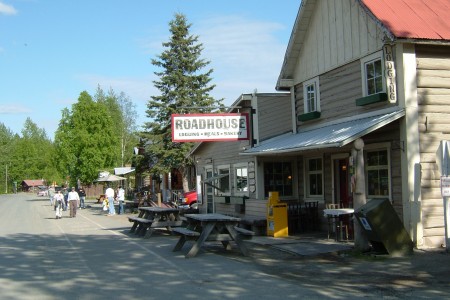 His­to­ry, fun, and mas­sive por­tions of food come togeth­er at this insti­tu­tion, which was built over 3 years start­ing in 1914. Aside from stop­ping by for a bite to eat, you can book accom­mo­da­tions at the Tal­keet­na Road­house. Choose from a vari­ety of cozy rooms in the main road­house and wake up the smell of fresh baked goods from the Kitchen in the morn­ing. Or, for a more pri­vate expe­ri­ence, book one of the cab­ins out back or the Muse­um Apartment ...more