Photo Credit: ProFish-N-Sea Charters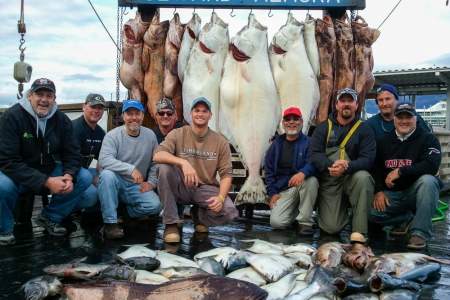 Season: Apr 29 to Sep 10 $355+ Full Day
Profish-n-sea Char­ters, out of Seward, offers salmon and hal­ibut fish­ing with friend­ly, expe­ri­enced Alaskan guides. Trips last a full day; you'll motor 2 to 2.5 hours from Seward to the Gulf of Alas­ka, Mon­tague Island, and oth­er out­er-coast hotspots. Profish-n-Sea knows the three keys to catch­ing fish: boats, knowl­edge, and gear. That's why the boats are always clean, the gear sharp, and the crew friend­ly, help­ful, and fun.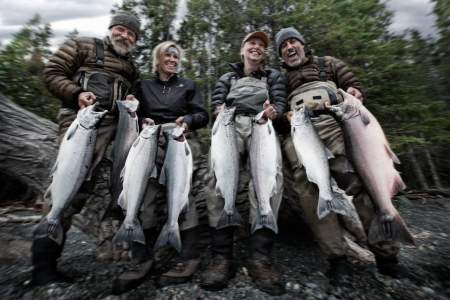 Season: Mid-May through mid-to-late September $225+ Half-Day to Multi-Day
Feel the thrill of world-class salmon and trout fish­ing on Alaska's Kenai Penin­su­la with expe­ri­enced, pas­sion­ate guides. You'll get out on the Kenai and Kasilof Rivers, just hours from Anchor­age, with a team that knows where the fish will be run­ning each day. Spend a day, or make it a mul­ti-day trip with a cus­tom pack­age that includes lodg­ing on the river.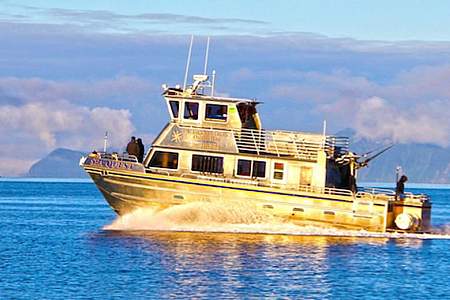 Season: June - Sept 6 $289+ per person Full-Day
When in Seward, head out on the water with Alas­ka North­ern Out­fit­ters on their com­fort­able 46-foot cata­ma­ran – the Sea Quest — for an epic day of fish­ing for hal­ibut, salmon, ling­cod, and rock­fish. It's the only char­ter ves­sel in Seward with an upper view­ing deck. This lets you sight­see or have lunch on the upper deck while watch­ing the action below. . Inside you'll find a large and heat­ed inte­ri­or, indoor seat­ing for every­one, tables, and ...more