Mat-Su Valley Scenic Day Drives
Explore the Mat-Su Valley region on a scenic drive. You could motor through Hatcher Pass, a local favorite known for its breathtaking views, gateway to backcountry adventures, and home to the historic Independence Mine. As you navigate the Parks Highway, enhance your journey by listening to an audio guide that provides fascinating insights into the surrounding attractions. A scenic drive is the perfect way to cover a lot of ground and sightsee at your own pace.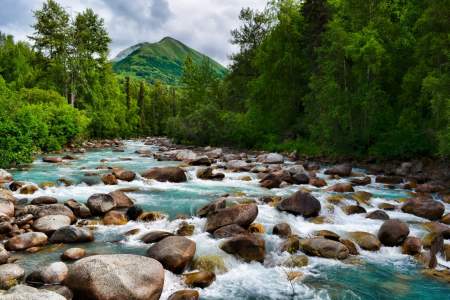 In the Tal­keet­na Moun­tains between the towns of Wil­low and Palmer, Hatch­er Pass is a local favorite for recre­ation or a scenic dri­ve. Hike in alpine tun­dra dot­ted with wild­flow­ers and ptarmi­gan, ski fresh, deep pow­der, or vis­it Inde­pen­dence Mine His­tor­i­cal State Park.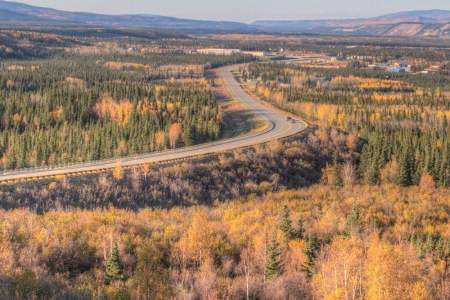 The scenic, essen­tial 323-mile-long Parks High­way con­nects Anchor­age and Fair­banks, thread­ing its way past some of Alaska's most icon­ic Alaskan areas, includ­ing Denali Nation­al Park and Mt. McKin­ley. But we'll take you far beyond what you can see from the road. We'll also show you some of the hid­den gems you wouldn't find on your own, like an old trapper's cab­in that offers a glimpse into Alaska's past. We'll let you in on cool trails to… ...more