Photo Credit: Liquid Alaska Tours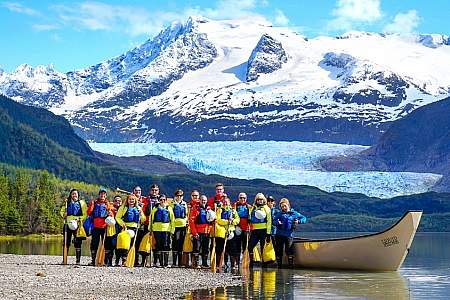 Season: May 01 to Sep 29 $329 per person 5.5 hrs
Feel the tru­ly unique thrill of walk­ing on an ancient glac­i­er. This unfor­get­table expe­ri­ence begins with a canoe trip to the glac­i­er, where you'll don cram­pons and explore the gor­geous blue ice…no expe­ri­ence required!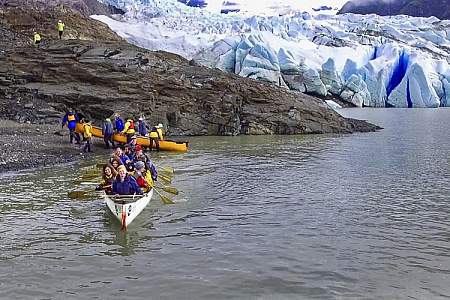 Season: May 2 – Sep 25 $319+ per person 6 hrs
Canoe across a lake to Menden­hall Glac­i­er glac­i­er, Keep­ing an eye out for arc­tic terns, moun­tain goats, and ice­bergs float­ing in the water. Then, land on the glac­i­er beach and walk about a mile along­side the glac­i­er, explor­ing as you go — there may even be ice caves to check out.