Photo Credit: Glacier Wind Charters Whale Watching
The Hoonah and Icy Strait region, known for its wildlife tours, is home to one of Alaska's largest summer populations of humpback whales. On a small group charter, you can set out to look for them, as well as eagles, sea lions, seals, and otters, and more.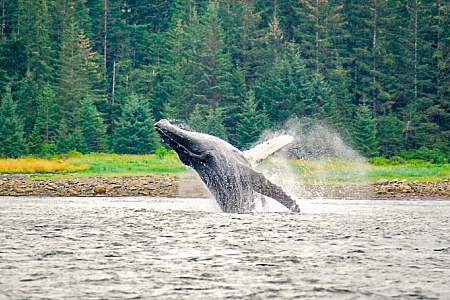 Season: May - Sept $195 per person 3.5 hrs
You'll be sur­round­ed in one of the largest sum­mer pop­u­la­tions of hump­back whales found in Alas­ka with Glac­i­er Wind Char­ter's small group tours. Keep an eye out for oth­er wildlife, like eagles, sea lions, seals, sea otters. You may even see coastal brown bears, eat­ing plants along the shore.