Photo Credit: Destination Alaska Flightseeing & Air Taxi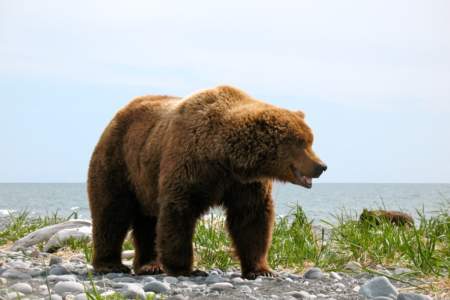 Season: Year Round $825 Bear Viewing, $585+ Flightseeing 45 min - 5 hrs
Watch bears dig­ging for clams, wan­der­ing the sedge grass, or nurs­ing their young – all in a short flight from Homer to Kat­mai or Lake Clark Nation­al Park. Smokey Bay's bear tours last about five hours total — includ­ing flights and about three hours on the ground. On any giv­en day there will always be a morn­ing out­ing (leav­ing at 8 a.m. at the lat­est) and pos­si­bly one that leaves around 2 p.m.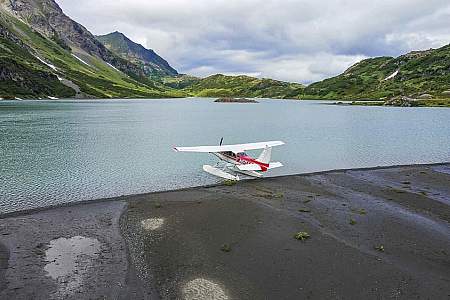 Season: May 15 - Oct 1 Call for rates
Fam­i­ly-owned and oper­at­ed, Des­ti­na­tion Alas­ka Adven­ture Com­pa­ny, has a pas­sion for show­ing peo­ple Alas­ka. Whether your must-see list includes nation­al parks, glac­i­ers, vol­ca­noes, great fish­ing, bear view­ing, or more, Homer is not only a great base for flight­see­ing but also a great home base for your trip. Browse avail­able tours, dream up an adven­ture of your own, or let the pros at Des­ti­na­tion Alas­ka help you cre­ate one!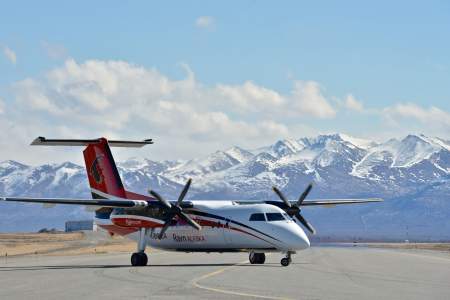 For many Alaskans, trav­el by plane is essen­tial for work, get­ting to med­ical appoint­ments in the big city, or con­nect­ing with fam­i­ly in anoth­er part of the state. For vis­i­tors, plane trav­el helps max­i­mize their lim­it­ed time explor­ing the state, show­cas­es spec­tac­u­lar views of the land, and gives an authen­tic peek into Alaskans' air-cen­tric lifestyle. Ravn Alaska's net­work offers flights to major Alas­ka cities such as Anchor­age and Fairbanks, ...more