Photo Credit: Hotel Alyeska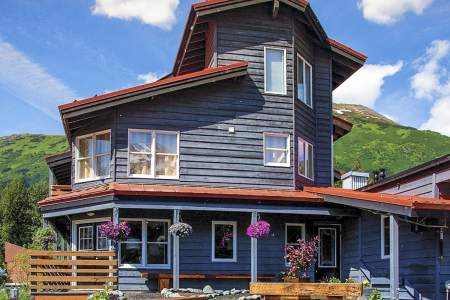 Season: Year Round Summer $149+ | Winter $129+
Nes­tled in the heart of Gird­wood is the charm­ing Ski Inn. Cen­tral­ly locat­ed and close to restau­rants, this sev­en-room inn comes infused with charm. Each morn­ing, you'll enjoy a light break­fast of bagels and spreads yogurts, oat­meal, fresh fruit, cof­fee, and orange juice. And friend­ly local staffers are on hand to help with insid­er infor­ma­tion about restau­rant hot spots and local events.
Season: Year Round $219+
This lux­u­ry resort, 40 miles from Anchor­age in the town of Gird­wood, is sur­round­ed by sev­en glac­i­ers. The spec­tac­u­lar scenery is pop­u­lar in sum­mer as well as win­ter, when you'll find a full-on ski resort. It's a roman­tic option that's equal­ly great for families.