National Park Tours from Fairbanks
Use Fairbanks as a base camp to see two of Alaska's National Parks; Denali National Park to the south, or Gates of the Arctic National Park to the north.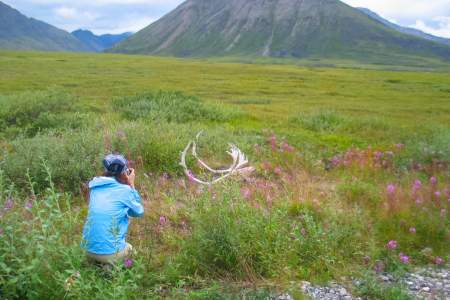 Season: May - September $249+ Half Day to Multi-Day Excursions
North­ern Alas­ka Tour Com­pa­ny offers sev­er­al tours that trans­port vis­i­tors to the Arc­tic Cir­cle. You can fly, dri­ve, or do a com­bi­na­tion of the two, depend­ing on your trav­el pref­er­ence and how much time you have. The most pop­u­lar tour is the fly-and-dri­ve excur­sion, which gives you incred­i­ble views from the air and a tour of the town of Cold­foot, fol­lowed by a dri­ve back to Fairbanks.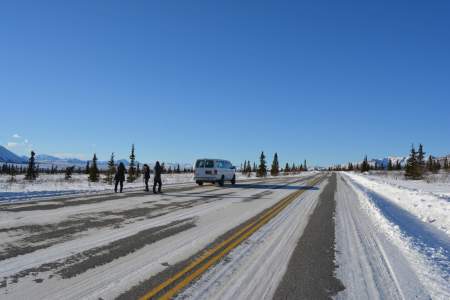 $219+ per person 10 hours
A guid­ed day trip out of Fair­banks reveals the qui­et win­ter land­scape of the Tanana Val­ley and Denali Nation­al Park. Walk or snow­shoe on pic­turesque trails through the bore­al for­est, deep in the heart of the Alas­ka range.