Denali State Park Day Tours & Attractions
Difficulty: Difficult
Dur­ing peri­ods of clear weath­er, this route through Denali State Park offers sim­i­lar ter­rain and scenery to Denali Nation­al Park — includ­ing unpar­al­leled views of Denali — with­out the cum­ber­some per­mit­ting process. This trail sys­tem offers many options for start­ing and end­ing points, as there are four trail­heads along its length.
Denali State Park • Scenic lakes • Possible Wildlife sightings • Denali (McKinley) views on clear days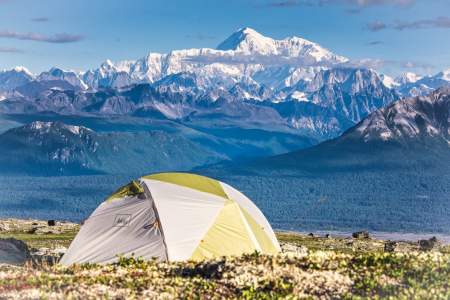 Season: Jul 02 to Sep 10 $1,295 per person 4 days
Get a unique view of the Alaskan wilder­ness on a four- or sev­en-day back­pack­ing trip through the back­coun­try. You'll be trekking on Kesu­gi Ridge in Denali State Park, with mag­nif­i­cent views of Mt. McKin­ley and of course plen­ty of wildlife to spot along the way. Your expe­ri­enced nat­u­ral­ist guide will be with you the whole way, cook­ing up great meals at your camp­sites. You should be fit enough to car­ry a pack up mod­er­ate hills, though you'll ...more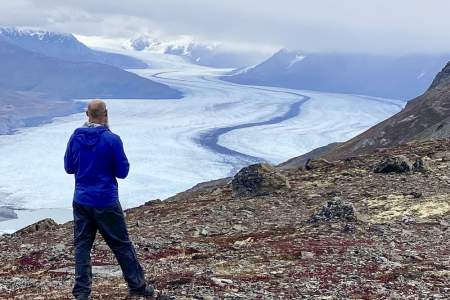 Season: Year Round $99+ 2 hrs - Multi-Day
Get out there on one or more of these super-acces­si­ble trips, which range from easy nature walks to stren­u­ous alpine mul­ti-day treks. You'll not only get a healthy dose of scenery, you'll also exer­cise your body, mind, and soul. In win­ter, mar­vel at frozen water­falls, snow­shoe treks and even heli-snowshoeing!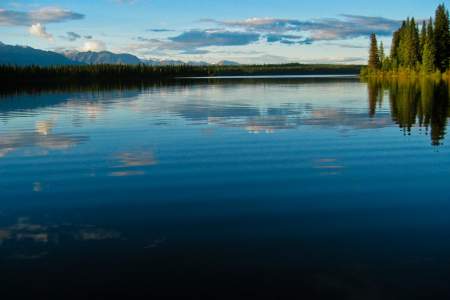 Season: May 20 to Sep 16 $64+ 2.5 to 4.5 hrs
Explore Alas­ka on foot — take a scenic day hike into the South Denali area. Choose one of 3 great hikes; from an easy, 2‑mile stroll to a mod­er­ate­ly stren­u­ous 5½-hour hike. You'll get spec­tac­u­lar views and see plen­ty of wildlife as you trek with your expe­ri­enced nat­u­ral­ist guide. Depend­ing on the hike you may pass pris­tine lakes, see an old pioneer's cab­in, catch a glimpse of Mt. McKin­ley, and even have the chance to spot for­ag­ing bears. These ...more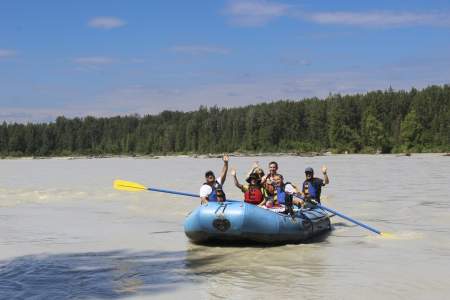 Season: May 20 - Sept 10 $89+ 2 hr - Multi-Day
Tal­keet­na Riv­er Guides has offered expert­ly guid­ed raft­ing day trips for over 20 years. Float through the remote wilder­ness of Denali State Park, just a stone's throw away from Denali Nation­al Park's wild south side. Choose the two-hour Tal­keet­na Riv­er Nat­ur­al His­to­ry Float Trip, the four-hour Chulti­na Riv­er Raft Tour, or an overnight or mul­ti-day excursion.