Denali National Park Points of Interest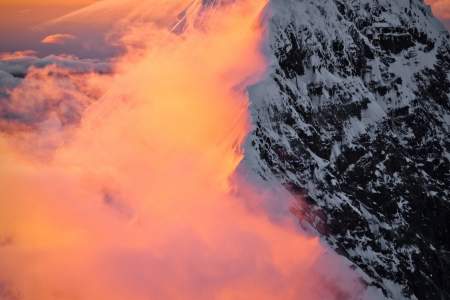 36 miles west of Denali (Mt. McKin­ley), Mt. Rus­sell is one of the major peaks of the Alas­ka Range — and one of the most dra­mat­ic. To give a sense for its size and steep­ness, it ris­es over a ver­ti­cal mile above the Che­do­t­loth­na Glac­i­er to the north­west in less than two miles. It ris­es two miles above the Yent­na Glac­i­er to the south in only 8 miles. Over­shad­owed by its mas­sive neigh­bors, only six ascents of the peak had been record­ed by 2001.… ...more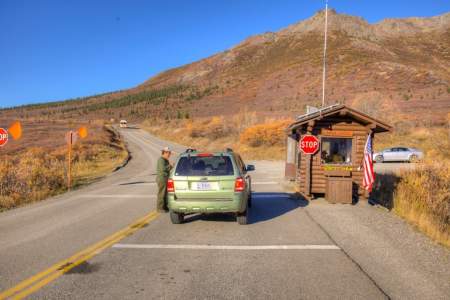 It's 92 miles and about 5 hours from the park entrance to Kan­tish­na, the end of the Park Road. Pri­vate vehi­cles aren't per­mit­ted after Mile 15, so you'll need to take either the hop-on, hop-off park shut­tle bus or one of the tour bus­es. This road is only open in the sum­mer months between May and ear­ly Sep­tem­ber. Dates vary depend­ing on annu­al snowfall.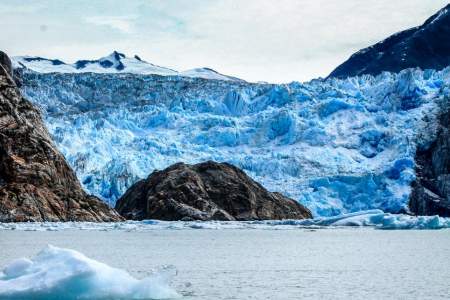 How and where to find Alaska's glac­i­ers — some of the state's most beau­ti­ful nat­ur­al attractions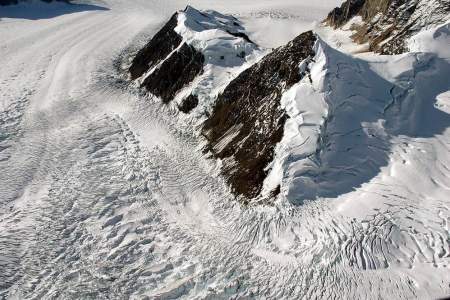 Denal­i's glac­i­ers are high in the moun­tains of The Alas­ka Range. Here are the most impres­sive, and the flight tours to see them!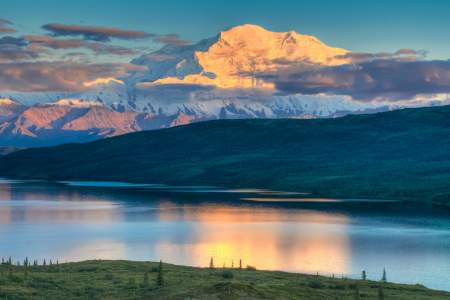 Soar­ing high at 20,310 feet is Denali (for­mer­ly named Mt. McKin­ley after an Ohio Sen­a­tor who nev­er vis­it­ed Alas­ka). The moun­tain was renamed Denali in 2015. Equal­ly impres­sive are its near­by cousins: Mt. Forak­er (17,400), and Mt. Hunter (14,573). These three dom­i­nate the sky­line for hun­dreds of miles. You can get up close and per­son­al with the ​"Roof of North Amer­i­ca" on a flight­see­ing tour. Up here, you are sur­round­ed by ridges and peaks,… ...more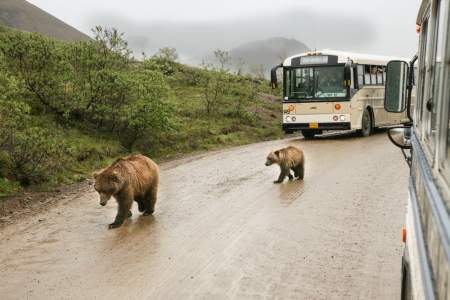 Peo­ple vis­it Denali Nation­al Park for two main rea­sons: to see Denali (Mt. McKin­ley) and to view wildlife. While nei­ther expe­ri­ence is guar­an­teed, your odds of see­ing wildlife are good if you know where to look. Here are the top spots to see bears, wolves, birds, and more.