Anchorage Gardens & Arboretums
Alaska is home to extreme biodiversity in its plants and flowers—and you don't have to travel outside of Anchorage to witness it. Carefully curated displays of lush greenery and wildflowers throughout the city offer lessons in Alaska's incredibly rich flora.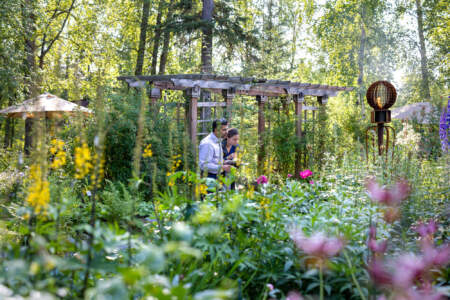 Season: Year Round $14 1 - 2 hrs
Walk, hike, watch for birds or paint a pic­ture at this liv­ing field guide of Alas­ka flo­ra and fau­na. The 110 acres are set in a birch and spruce for­est, where you might even see a bear or moose. Walk the Wild­flower Trail, relax in the Herb Gar­den, delight in the peren­ni­al gar­dens, or explore the 1.1 mile Lowen­fels Fam­i­ly Nature Trail.