A trip to the Alaska Botanical Garden will dispel any thoughts you might have that Alaska's harsh climate allows only a few hardy species of plants and trees to grow. Step into this wonderland and you'll be amazed to see the lushness and variety of species that thrive here.
What the Alaska Botanical Garden is Like
Since 1993, the Alaska Botanical Garden has been a living museum—a 100-acre showcase of beauty surrounded by natural forest. A trail runs through most of it, as well as a ½-mile-long paved loop. Spend a couple hours exploring the rock garden, herb garden, wildflower walk, and other areas—you'll even see some art along the way.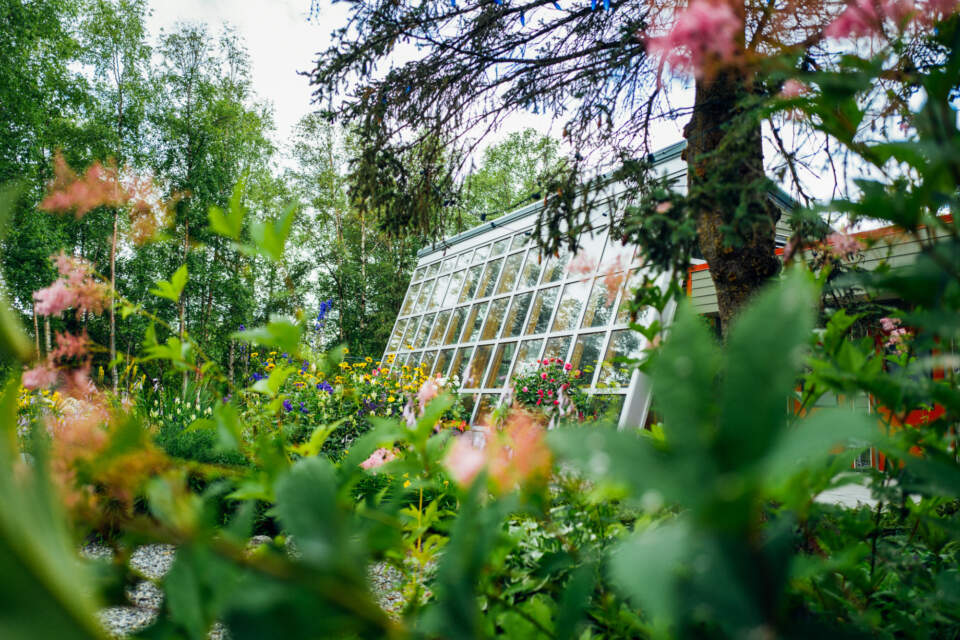 Explore the hardy perennials that flourish in Southeast Alaska, like poppies, iris, Asiatic lilies, and roses. Walk through the rock garden, with its 350-plus species of alpine plants. Check out the herb garden, where you can ask volunteers questions when they're around, and get a sense of Alaskan history in the Anchorage Heritage Garden, a recreation of an old-style local garden where you can see vegetables, annuals, and perennials that were typically grown here in the first half of the 20th century. The produce grown is donated to local food banks.

Peak season is July, when you can see dramatic displays of peonies (80 different kinds!) and Himalayan blue poppies; but things are blooming from June through the end of August. Come in springtime and check out what's growing in the small greenhouse. In autumn, fall colors light up the landscape. And in winter, the evening holiday light show is another opportunity to get in the spirit of the season.