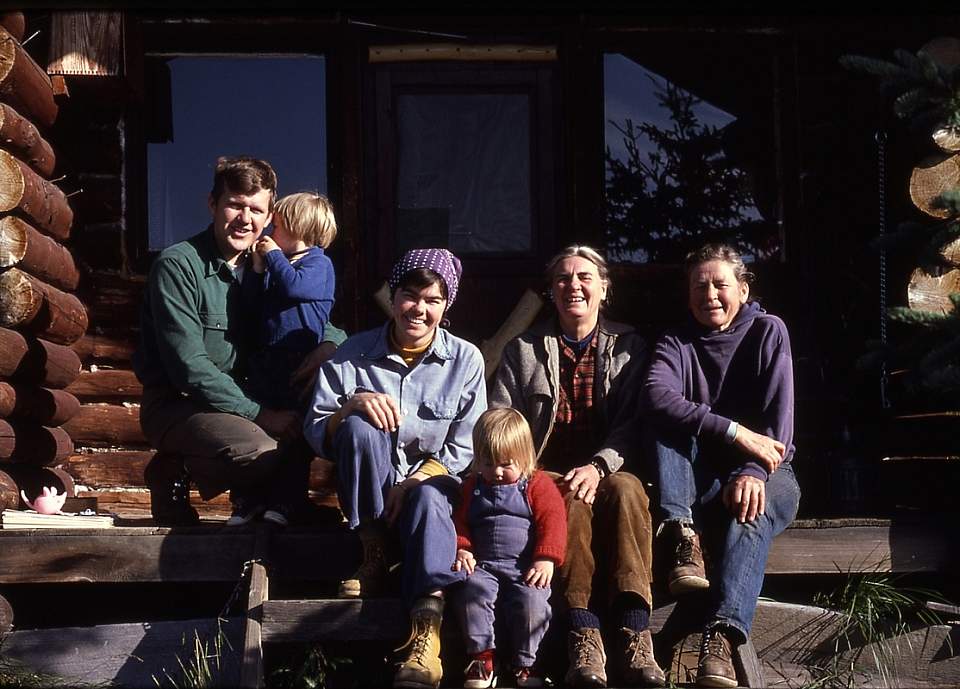 Nearly every summer of Jenna Hamm's life has been spent at Camp Denali, deep in the heart of Denali National Park. The environmental movement in Alaska began here in the 1960s, as people met and developed strategies for conservation initiatives in Denali and beyond. Jenna's parents bought this rare private property in the 1970s.
As a child, Jenna ran through tundra and splashed ponds, surrounded by six million acres of wilderness. The view from her front porch was a panorama of Denali and the Alaska Range. She watched seasons come and go, and became curious about conservation and climate change.
Jenna and her husband, Simon, took over Camp Denali in 2008. They are committed to the vision of its founders: stepping lightly on the land, offering warm hospitality, and building awareness of the fragile sub-arctic ecosystem around them.
Their own children run through the tundra now, enjoying a wilderness that's both teacher and playground.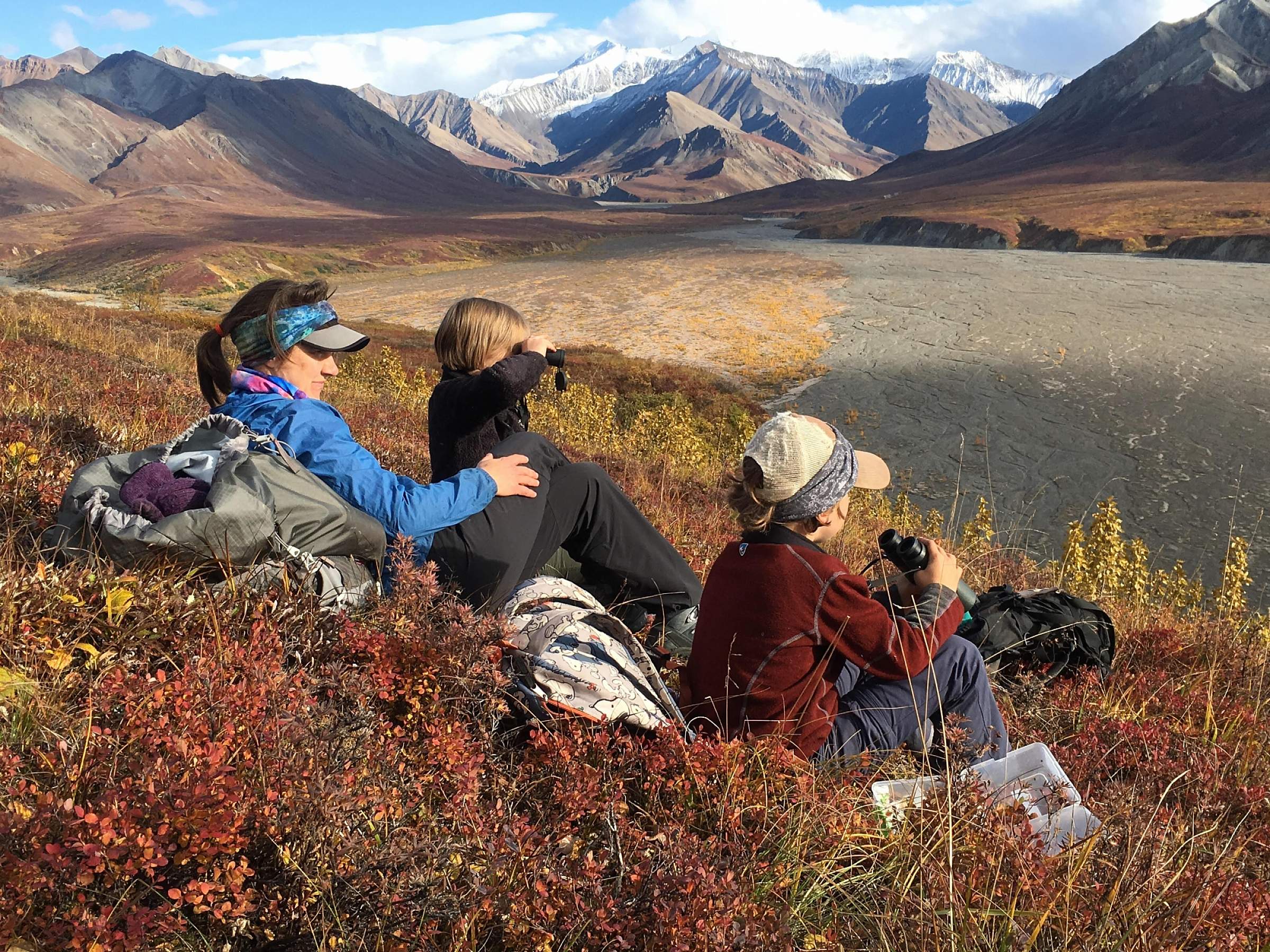 Q. What's unique about what you've created? What life experiences led you to where you are today?
I was born into this lifestyle. A lot of people's stories are about coming to Alaska for work or following a dream and staying. That's never been my story.
My parents bought Camp Denali in 1975. I was two years old the first summer I spent there. I was partially home schooled, and we did international travel when we were younger. Mom would take books on the road quite a bit. That was foundational for my education.
In middle school and high school, we spent school years on the East Coast, where my dad had family. It wasn't an easy transition, but I gleaned a lot from the experience. I ended up loving New England and stayed there for college and grad school.
I studied geography, which is a pretty comprehensive discipline of why things are where they are. I have a degree in conservation biology, having to do with climate change science and forestry. This tied into our decision to take over Camp Denali in 2007. It was an incredible opportunity to provide an experiential education for our children, and for our guests.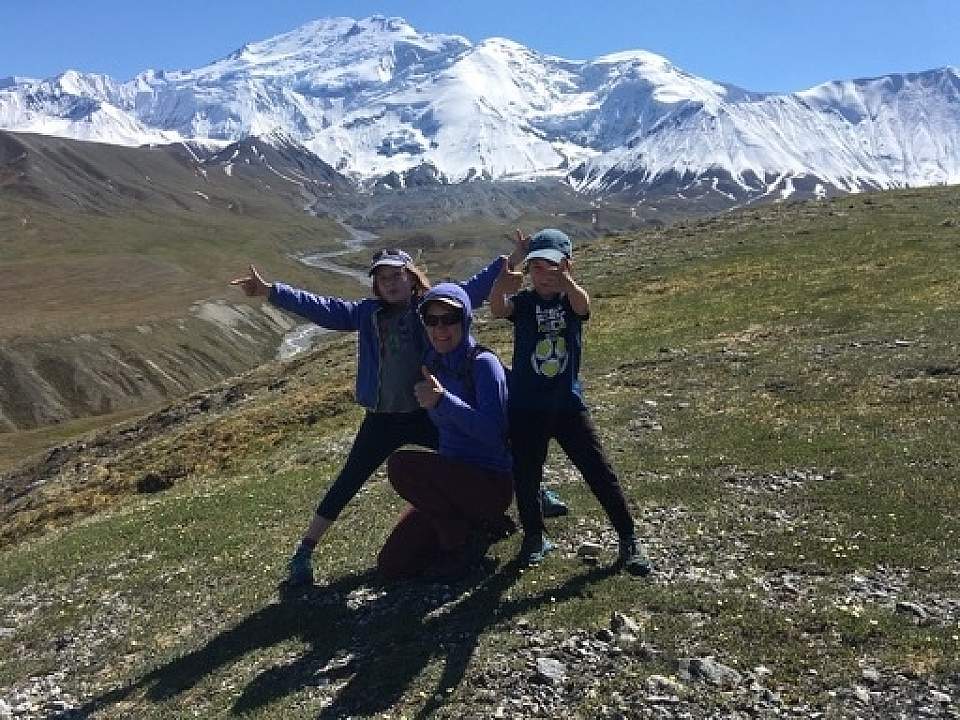 Exposure to wilderness and wildlife right out your doorstep is pretty amazing. We often feel sheltered and lucky.
We have a seasonal staff of about 50, and we build a magical summertime community. We become a family with tremendous camaraderie. It's the antidote to the isolated living we experience the rest of the year at our winter office just outside the park entrance.
Q. What makes Alaska special for you?
Alaska is a pretty great laboratory. It offers an incredible opportunity to explore the geographic diversity in public lands, to be in wilderness and see wildlife around you.
Alaska is a young state, and its socio-politics is fascinating, too. I enjoy following state politics as we grapple with the change from being a resource frontier to whatever comes next.
Q. What are your favorite places and/or experiences in Alaska? What do you remember most about them? What have you learned from them?
I haven't traveled extensively in Alaska. But because I've spent the most amount of time in one place, it has given the opportunity to observe change in that place. That's probably been the most moving and meaningful.
I've been able to witness firsthand as melting permafrost changes the tundra and vegetative landscape. The bird population has shifted. The spruce tree line has shifted. This climate change is both fascinating and terrifying.
Q. Tell us a favorite story from an Alaska trip.
I've had lots of adventures in Denali National Park, on journeys both short and long. There have been moments with wildlife and weather in the summer, and fabulous journeys skiing right out the back door in the winter. It's hard to pick just one, but all my favorites would be experiences in nature.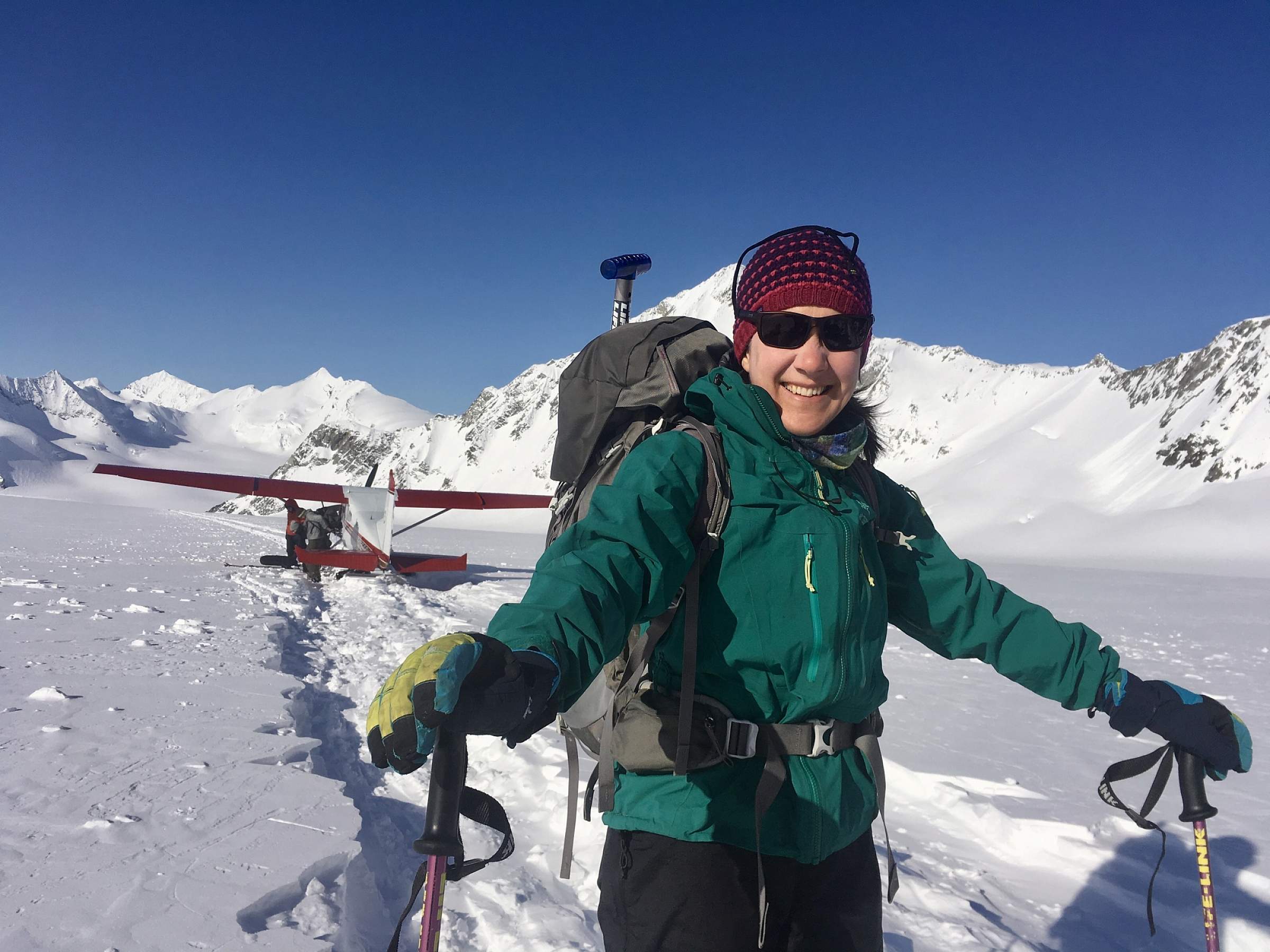 Q. How does the Alaskan wilderness make you feel?
The wilderness is very therapeutic. It's where I go to do my best thinking and to feel untethered. The freedom is palpable.
Q. What inspired you to go into the Alaska tourism industry? What feeling or memory or change would you like your visitors to leave with?
Camp Denali is a special place with a decades-long history. The founders were three incredibly strong, capable and intentional people. It was a choice to honor their legacy and continue their vision, which still resonates today. We also wanted to bring our kids up in a pretty incredible place.
At Camp Denali, we are able to provide an experiential education. It's a platform for our guests, who get inspired on a spiritual level to learn about Alaska's political and environmental challenges.
We want visitors to feel a connection to the land and understand the importance of human communities and land stewardship. Visitors come to the wilderness but are struck by the community of people, the hospitality, and rich traditions. It surprises them.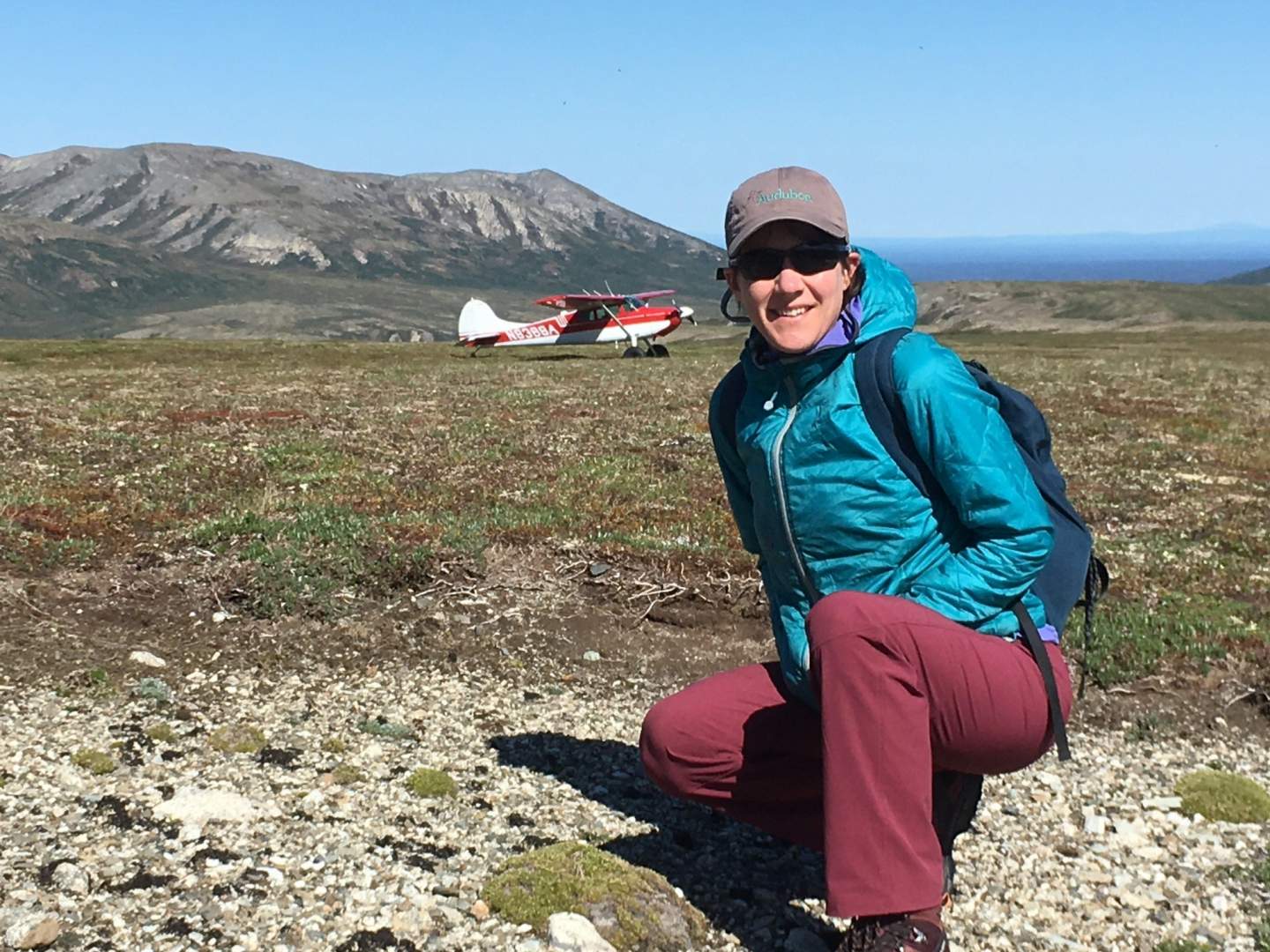 Hopefully the wilderness experience is foundational for them, so they can recreate it by investing in public lands, community parks, natural areas, wildlife and landscape close to their home landscape.
Q. Alaska.org's mission is to show visitors a more authentic Alaska experience. What are those qualities? How does it change an Alaska vacation?
A small-scale experience that has direct contact with land and community members is what feels authentic. An authentic Alaska experience also doesn't dance around the harder topics that the state is grappling with: environmentally, socially, politically, and economically. That's part of the experience of being here.
Q. What are 3 words that sum up what Alaska means to you?
Freedom. Discovery. Change.