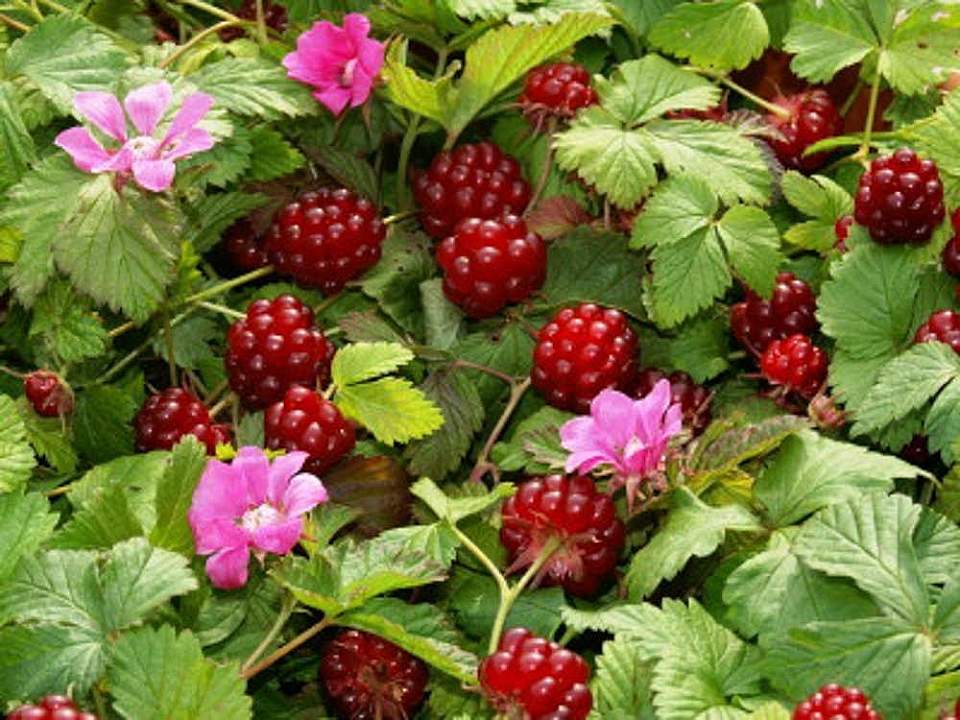 Rubus arcticus
Rosaceae/Rose Family
Nagoonberry is a small herb that only grows 3-7" tall. It grows along stream banks, wet meadows, bogs, lake margins, tundra and alpine slopes throughout most of Alaska. It has an erect stem with one solitary 1" flower that has 5-8 long, light pink, narrow petals. The leaves are 3-parted and coarsely veined. In late July or August they produce a small, red, tasty (raspberry like) berry that are excellent for jams and jellies. The berries were eaten fresh by indigenous peoples of Alaska and B.C. In Alaska they were often mixed with cloudberries. People also harvest the young sprouts of this plant, which can be peeled and eaten.
Rubus means red and refers to the color of the berry. The name "nagoon" is from the Tlingit word neigoon.