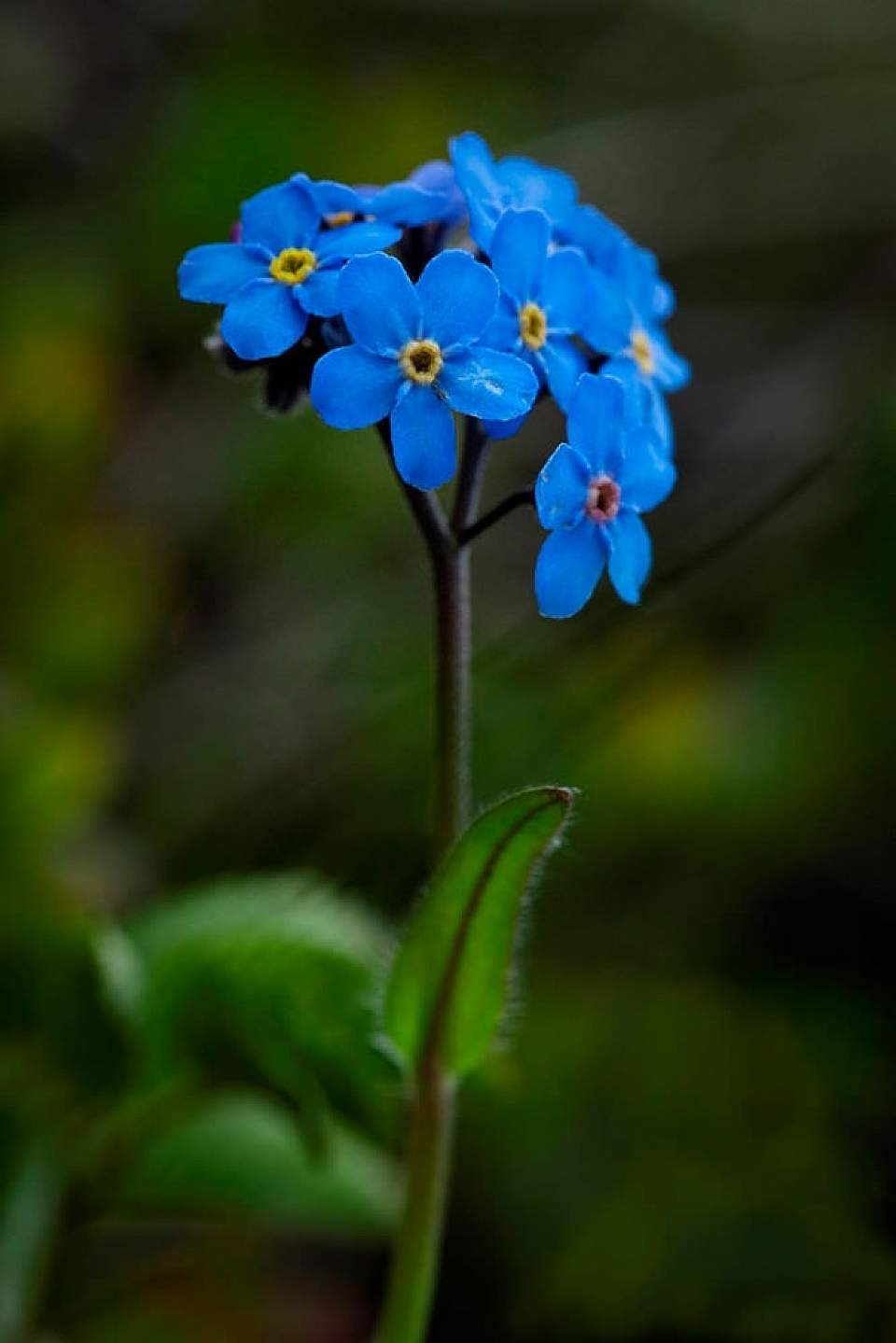 Myosotis alpestris
Boraginaceae/Borage Family

The Forget-me-not, Alaska's state flower, is a small clump-forming plant that grows 5 to 12" high in mountain meadows. The fragrant flowers have five rounded blue petals, that are a quarter to a third of an inch wide. They have white inner ring and a yellow center. The best time to spot forget-me-nots is midsummer, from late June to late July. There are other species of forget-me-not that grow in the high alpine (mountain forget-me-not) and near tree line (splendid forget-me-not).

Forget-me-not and the Alaska state flag
In the first months of 1926, Territorial Governor George Parks was working hard for the cause of statehood. During a trip to Washington, D.C., he saw the flags of the 48 states flying outside the old Post Office Building and after conversing with the postmaster general he was convinced that Alaska also needed a flag to fly alongside the others. He persuaded the Alaska American Legion to hold a contest open to all Alaskan children grades 7-12 to design a flag for the territory. 142 designs were submitted from around the territory for the contest. The winner was 13-year old Benny Benson, a seventh-grade Aleut orphan, at the territorial school in Seward.
Benny referenced the Forget-me-not with his winning flag design. "The blue field is for the Alaska sky and the Forget-me-not, an Alaskan flower. The North Star is for the future state of Alaska, the most northerly in the union. The Dipper is for the Great Bear - symbolizing strength."

When Alaska entered the Union in 1959 as the 49th state, the Forget-me-not was adopted as the official state flower and floral emblem.