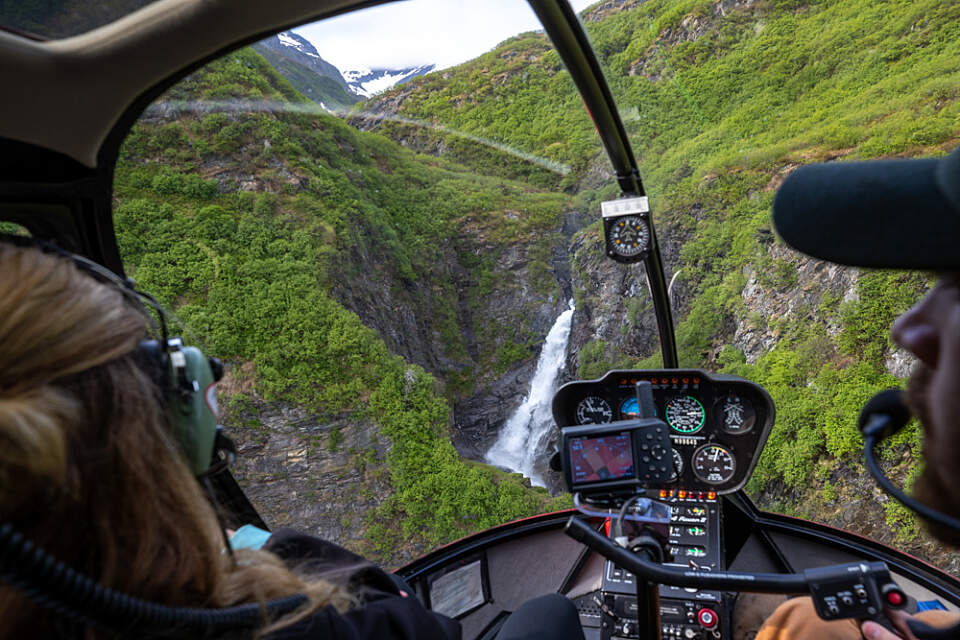 Discover the Alaska of your imagination from up above—a helicopter tour out of Valdez with VS Helicopter Tours takes you to explore the area's treasure trove of glaciers, waterfalls, and wildlife. You can even choose to land on a glacier and get up close and personal with the ancient blue ice (something most everyone can do!)
With your expert, pilot-narrator at the helm, you'll spend anywhere from 30 minutes to 2+ hours on one of the unforgettable tours. Valdez has so many glaciers that some haven't even been named. You'll see their icy blue pools and may even see giant blocks of ice calve off. Along the way, you'll be looking for mountain goats, whales, puffins, and more.
VS Helicopter Tours also runs custom trips, so group outings like family reunions and destination weddings can be even more magical.
Tours
Eagle Eye
Spend an amazing 30 minutes exploring the gorgeous area around Valdez from the air. With your experienced pilot narrating, you'll check out the town and the bay before heading up into the Chugach Mountains. Within minutes, you'll be passing over glaciers, wildlife, and waterfalls. Book the "Deluxe" trip and you'll have 25 more minutes of flying time to see even more of this stunning area
Glacier Explorer Tour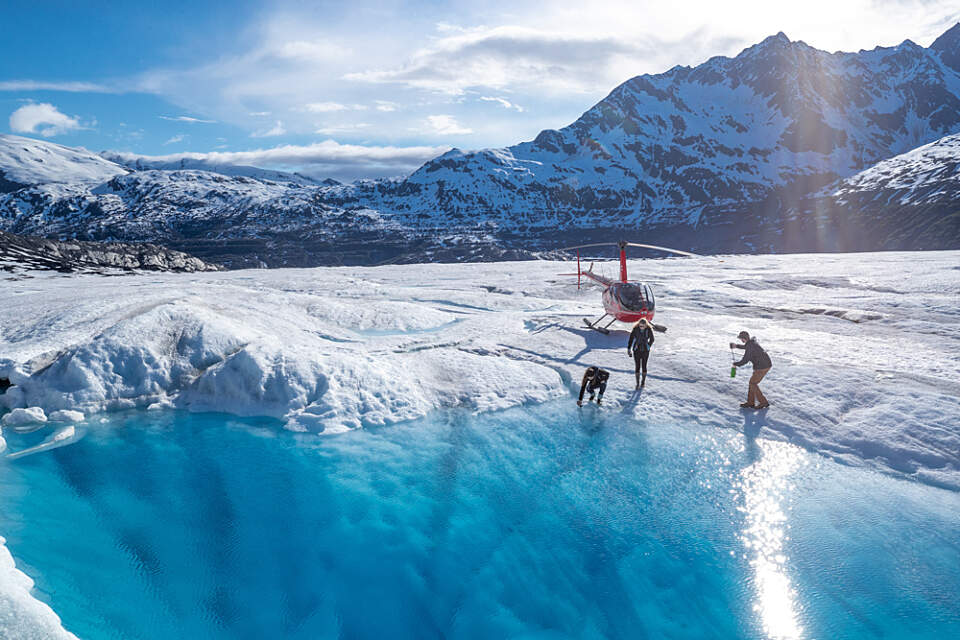 On the company's most popular tour, you'll have a full hour of exploration. Not only will you be checking out the dramatic Alaskan landscape from the chopper, you'll land on Shoup Glacier or Valdez Glacier. Get out and walk around on the ancient ice, explore the moulins, and even drink some glacier water. The "Deluxe" option gives you 30 more minutes of adventure and the chance to fly to Alaska's second-largest tidewater glacier, the Columbia Glacier, where you'll see seals relaxing on icebergs, look for mountain goats, and may even catch giant blocks of ice calve off and splash into the water.
The Everything Tour
Do it all! You'll spend more than two hours on this unforgettable expedition, where you'll have all the gorgeous sightings of the other trips but also get 2 glacier landings. Drink glacier water, see seals and mountain goats, walk over the blue ice, see the massive crevasses of the Columbia Glacier while touching an iceberg stranded on the beach, and watch giant chunks calve. Then fly back to Valdez as you enjoy even more incredible sights from the air.