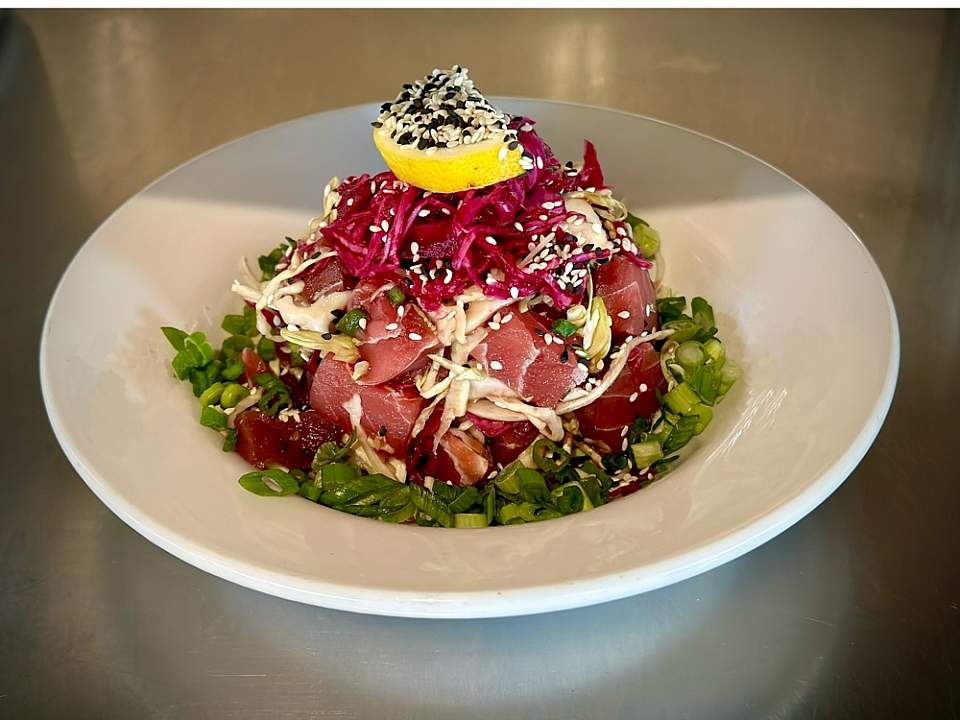 Get a flavor for real Alaskan life—with the best view in the valley—at Settler's Bay Lodge, Wasilla's premier casual fine dining restaurant.
Settler's Bay Lodge has long been a tradition for locals, who come to this dinner-only restaurant for the delicious cuisine and a vibrant, family-friendly atmosphere. Distinctive Alaskan architecture welcomes guests to a truly Alaskan dining experience, including huge floor-to-ceiling windows that showcase spectacular views of the gorgeous Matanuska-Susitna Valley, with the Chugach Mountains beyond. Whether you're sitting inside or out on the large seasonal deck, you can gaze out at the view and soak up the midnight sun during summer. During winter, take in the descending rays that saturate the snow-covered mountains in orange, pink, and purple hues at sunset.
The Menu
The elevated but approachable menu has something for everyone and features locally sourced products. The restaurant is well-known for its succulent King crab, fresh halibut, and Copper River salmon, all served with fresh local bread. Begin with the amazing appetizer menu, like the orange ginger tempura shrimp, stuffed mushrooms, poke bowl, or sesame-crusted seared ahi. Then move on to entrees like the hand-cut steaks, including a savory filet mignon served with a demi-glace or perhaps the chimichurri lamb chops. Keep an eye out for the rotating specials, which the locals always look forward to. Complete your experience with exceptional desserts and freshly roasted coffee, both sourced in the heart of the valley.
Alaskan Beers & Specialty Cocktails
Pair your meal with a beer from the all-Alaskan draft menu, or ask your server to suggest one of the great wines or specialty cocktails, like the blueberry lemon drop. You can also ask your server about the many gluten-free options. Don't hesitate to mention any of your dietary restrictions, as there's something for everyone at Settler's Bay Lodge.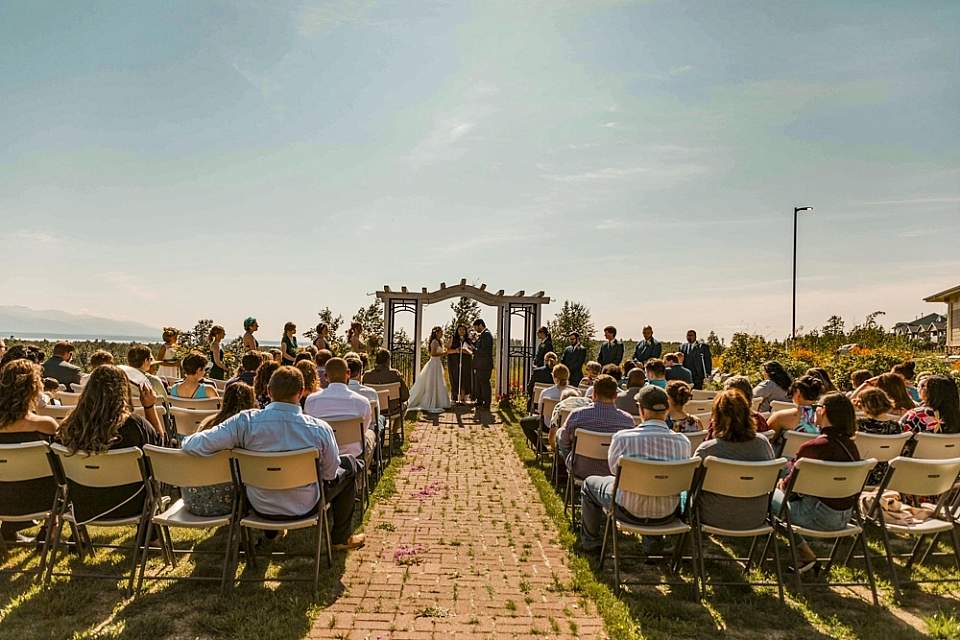 Special Events
Drive up from Anchorage or stop off en route to somewhere else. Settler's Bay Lodge even serves as a venue for special events, like weddings and group luncheons. Bringing people together and celebrating all those moments in life that are worth celebrating, the restaurant strives to make your event one to remember.
Book one of the 3 banquet rooms or rent the entire restaurant for a truly special event, like an Alaskan destination wedding.