Photo Credit: John Brooks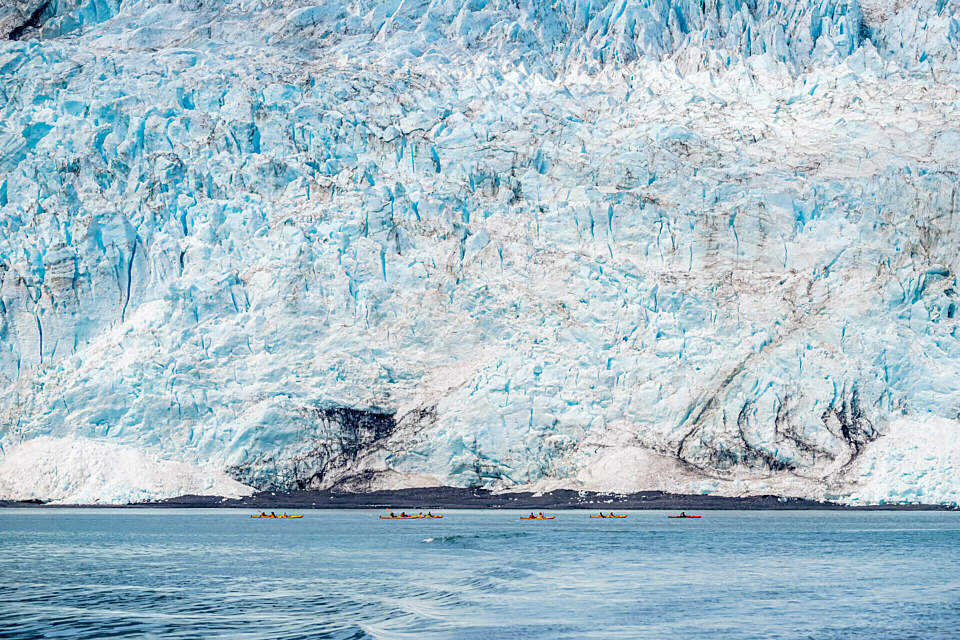 Holgate Glacier, found in Holgate Arm in Aialik Bay, within Kenai Fjords National Park, is a tidewater and mountain glacier.
While it is one of the smaller glaciers in Aialik Bay, Holgate Glacier is still a popular destination to see calving glaciers. And it is actually advancing!
Holgate Arm is often filled with ice, but on a good day you can get to a close and safe distance from the glacier. Catch a cruise from Seward, or go kayaking!
Check out Alaska Glaciers: Then & Now to see what changes have happened to the glacier over time.