Set on the banks of the Chena River, the 328-room Fairbanks Princess Riverside Lodge boasts all the atmosphere of a wilderness lodge, yet it's also one of the city's most luxurious properties. It's also conveniently located, close to the airport and the shops and restaurants of downtown. Take a stroll through the gardens here, along a walking path past flowers and a babbling brook. And enjoy the view from the rooms: many of them have views of the river, or you can sit out on the deck, which stretches to the water's edge. It's the perfect place to enjoy a snack as the sun goes down.
Modern Amenities
Some say Fairbanks is the beginning of real Alaska, a Gold Rush town surrounded by gorgeous scenery and endless tundra. But the Fairbanks Princess is hardly an old-time hotel: this lodge boasts all the service and luxury of the Princess name, with lots of amenities. For those who need to stay connected, there's a business center, along with free wireless internet access throughout the hotel. Work out in the fitness center or sip a coffee from the espresso bar.
You won't lack for things to do while staying at the Fairbanks Princess Lodge. Get advice on activities from the Guest Service desk, or book an excursion: explore an old mining town or take a riverboat cruise.
Waterfront Views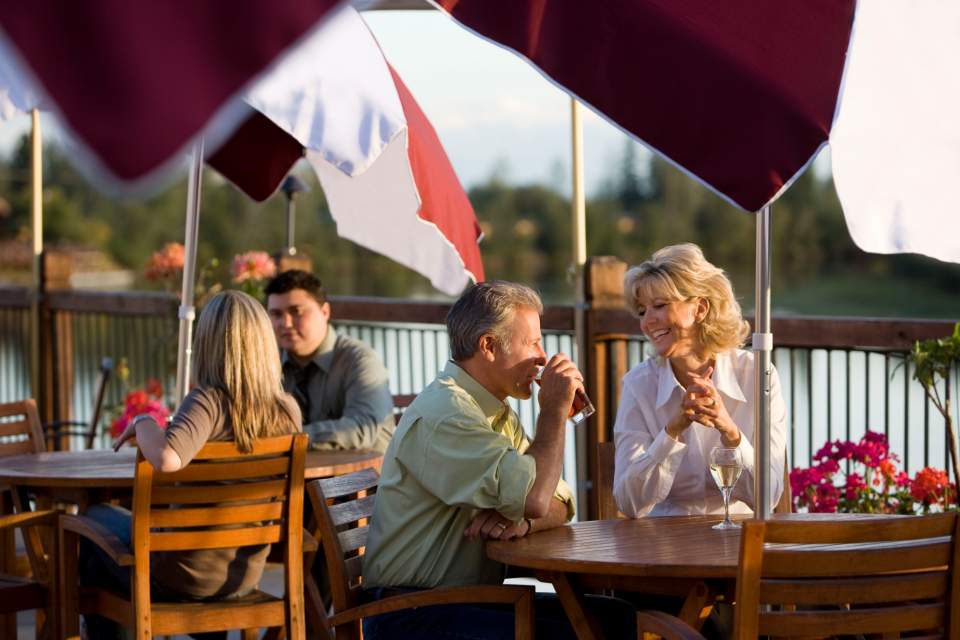 When it's time to dine, the Edgewater, overlooking the Chena River, serves delicious buffets at breakfast and lunch, and in the evening becomes one of the most elegant restaurants in Fairbanks. You'll find Alaskan seafood, delicious tenderloin, and a selection of 40 wines to complement the cuisine. You can enjoy a more casual meal at Trackers Restaurant, wind down the day with a drink by the fireplace, or sit out on the deck overlooking the river.
Multi-Day Packages
Arrive in Denali on a Denali Rail Tour by Princess Lodges, where you can enjoy the views from glass-domed cars and open-air viewing platforms. Packages are available from Anchorage, Fairbanks, and Seward (ideal if arriving or departing by cruise ship). Available packages include Blue Rail Tours, with overnight accommodation in Denali, at Mt. McKinley Princess Wilderness Lodge, or both locations, but not in the departing towns of Anchorage or Fairbanks; and Yellow Rail Tours that include overnight accommodation in Denali, Mt. McKinley Princess Wilderness Lodge, or both and also include overnight accommodation in Anchorage, Fairbanks or both. See website for more package details.