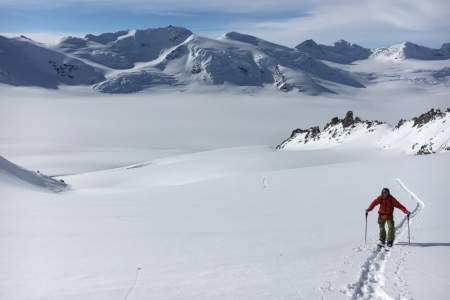 Season: March - May Custom - Call for estimate
Take a ski-bump flight and enjoy a nice long run with­out hav­ing to hike. Or, book a mul­ti-day trip to a glac­i­er ski camp. With Tok Air Ser­vice you'll fly from Valdez or Thomp­son Pass to dra­mat­ic areas of the Chugach Moun­tains, East­ern Alas­ka Range, and the moun­tains in Wrangell St. Elias Nation­al Park. Begin­ner hill for skiers and snow­board­ers. There's a warm­ing hut, as well as a sin­gle han­dle rope tow.