Photo Credit: Alaska Bus Company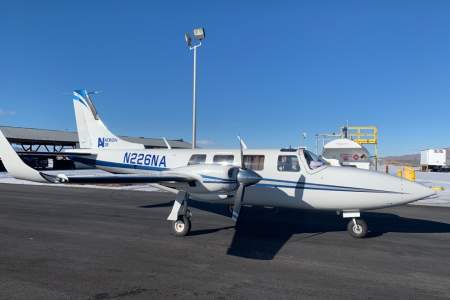 Season: Year Round Call for Rates & Availability
With Natron Air you can char­ter flights on your sched­ule for up to 5 pas­sen­gers. Their lux­u­ry Aerostar 601P Super­star 700 is the world's fastest pis­ton twin. Des­ti­na­tions include Sol­dot­na (their home base), Anchor­age, Fair­banks, Kodi­ak, King Salmon, Port Alsworth, Dilling­ham, and Pilot Point.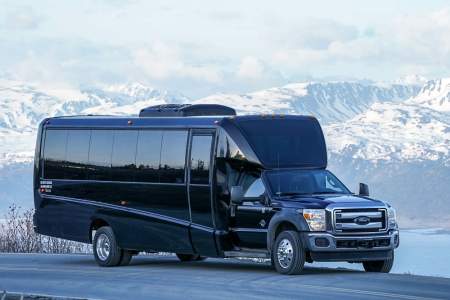 Season: June - August | Monday - Friday $39 - $99 per person
What's an afford­able, com­fort­able, and reli­able way to get around the Kenai Penin­su­la? Just hop aboard one of Alas­ka Bus Company's 27-pas­sen­ger shut­tle bus­es! This sum­mer­time-only ser­vice runs Mon­day to Fri­day. The 5‑hour route runs in both direc­tions between the Anchor­age air­port and the charm­ing town of Homer, stop­ping in Gird­wood, Coop­er Land­ing, and Soldotna.