Photo Credit: Sled Dog Adventure & Musher's Camp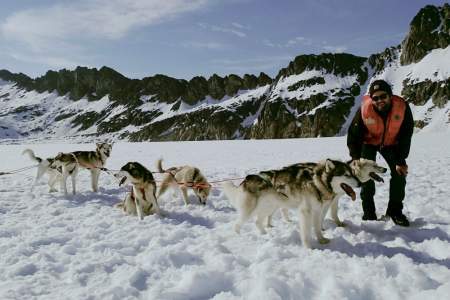 Season: May 09 to Aug 18 $549+ 2 hrs
Dog sled­ding on a glac­i­er is the ulti­mate blend of Alaskan adven­ture, as you also get there by heli­copter! Board a TEM­SCO flight that whisks you thou­sands of feet above sea lev­el to the Den­ver glac­i­er and a dog mush­ing camp hid­den away on a snow field, where Alaskan sled dogs will greet you ener­get­i­cal­ly, ready to take you on the ride of your life.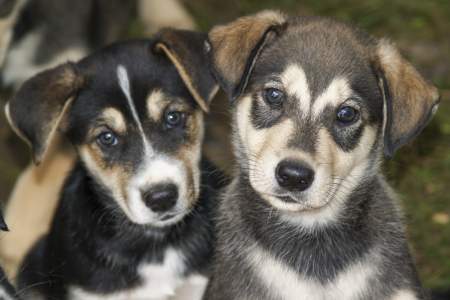 Season: Apr 26 to Sep 30
3 ¼ hrs
Expe­ri­ence the thrill of sum­mer­time dog mush­ing — on a wheeled sled — out of Skag­way, and meet the amaz­ing dogs and pas­sion­ate mush­ers behind this icon­ic Alaskan sport. After the ride you'll get chance to absorb the knowl­edge and pas­sion of the mush­ers, as one of them presents on their unique expe­ri­ences and answers any ques­tions you have. After that, it's time to cud­dle some puppies!