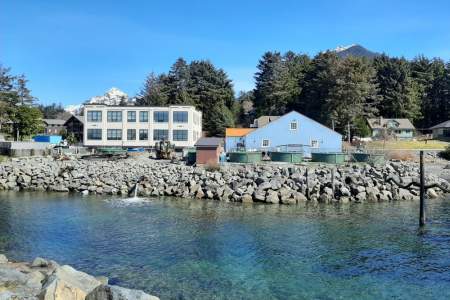 Season: Year Round $7
In the coastal South­east Alaskan town of Sit­ka, marine wildlife typ­i­cal­ly plays out on a big scenic back­drop. At Sitka's unique Sci­ence Cen­ter, you'll find a salmon hatch­ery and aquar­i­um. Wildlife fans get an up-close look at the marine crea­tures that make this part of Alas­ka so special.
You'll look eagles in the eye at this rap­tor rehab and edu­ca­tion cen­ter on the edge of Ton­gass Nation­al For­est. You'll get a close-up look at a snowy owl, Amer­i­can kestrels, a pere­grine fal­con, a Swainson's hawk, a West­ern screech owl, and oth­er birds of prey.