Where To Stay in Seldovia
Cozy accommodations overlooking Seldovia Harbor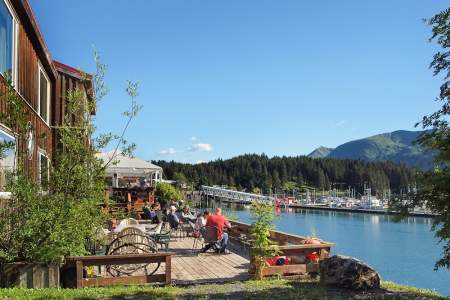 Season: Year Round $129+ per night
If you've ever want­ed to stay in the only hotel in town, this is your chance. This charm­ing, 11-room water­front prop­er­ty is open year-round. Let this be your base­camp to Sel­dovia. Tide­pool, kayak, hike, or rent a bike, gold cart, or pad­dle board from the hotel! And don't not miss the hotel's restau­rant, the Board­walk Pub & Grill.
Cabin & Vacation Rental View All
Unplug in a private cabin rental on the beach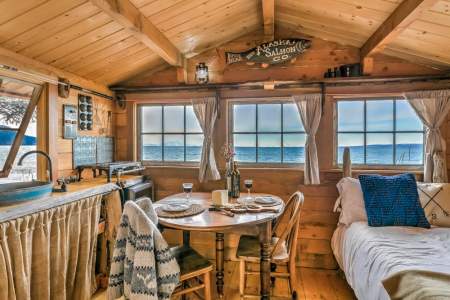 Season: Year Round Summer $485+ per night | Winter $250+ per night
If you can't decide whether you'd rather have sun­set or sun­rise views on vaca­tion, Between Beach­es Alas­ka per­fect. Perched on a spit near Sel­dovia that offers both East and West water views, this idyl­lic spot also offers the chance to watch whales, otters, seals, shore­birds and eagles while enjoy­ing the tran­quil­i­ty of a unique set­ting. Choose from 6 cabins.