Prince William Sound & Copper Basin Fairs & Festivals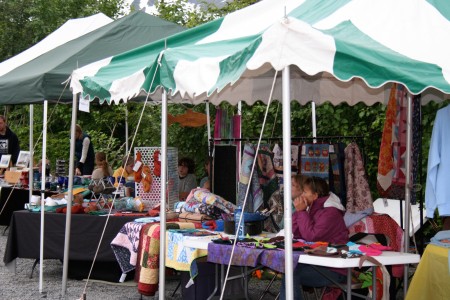 It's only fit­ting that an Alas­ka fish­ing vil­lage throws a great salmon fes­ti­val. Every year in July, the town of Cor­do­va takes a break from fish­ing to turn out for the Cop­per Riv­er Salmon Jam. This fes­ti­val aims to cel­e­brate salmon and pro­mote the health and sus­tain­abil­i­ty of local salmon runs. Con­sid­ered one of Alaska's top bird­ing events, this annu­al fes­ti­val dur­ing ear­ly May cel­e­brates the arrival of more than 5 mil­lion migra­to­ry birds on the Cop­per Riv­er Delta east of Cordova. Fly­ing, of course, is a way of life in Alas­ka, and this air show cel­e­brates the skilled pilots who tra­verse the state. They fly in from all over Alas­ka and line the tar­mac with their planes. Non­stop per­for­mances make for great fam­i­ly enter­tain­ment, like the short take-off and land­ing con­test and the flour-bomb­ing con­test (where planes drop bags of flour on a target).