Port Protection Day Tours & Attractions
Spend a few days and you'll get a feel for this quaint seafront community of Port Protection. Regular flights are limited, so you'll probably want a charter, which lands right at Underdog's dock.
Fishing Charters View All
Prince of Wales Island • Salmon, lingcod, halibut, and yelloweye rockfish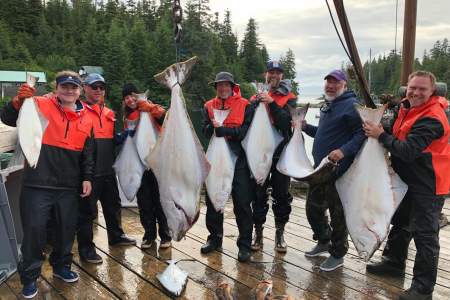 Season: June - September
5 - 6 days
Spend three exhil­a­rat­ing days in remote Alas­ka fish­ing for mon­ster Kings, shiny sil­vers and tasty hal­ibut, not to men­tion mam­moth ling­cod and rock­fish. Troll the waters of Prince of Wales Island with expert guides from Under­dog Sport Fish­ing. They know the area, have a pas­sion for fish­ing, and will show you the Alas­ka of your dreams.