Photo Credit: Currant Ridge
Cozy, charming bed and breakfasts in McCarthy offer a warm and inviting stay in the heart of the rugged wilderness. Immerse yourself in the serene surroundings and experience genuine Alaskan hospitality as you explore the historic Kennecott Mines, hike through majestic landscapes, and embark on thrilling adventures.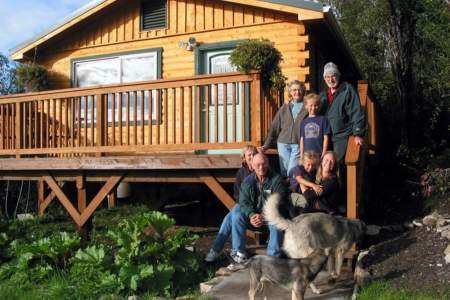 Season: May 16 - Sept 19 $295+
This pri­vate lodg­ing busi­ness may be the ulti­mate way for inde­pen­dent trav­el­ers to stay in the famous­ly just-off-the-grid McCarthy. They're locat­ed just before the foot­bridge lead­ing into town, so you can park your car right by your pri­vate guest house —with­out the has­sle of park­ing and hav­ing your stuff schlepped over the bridge. A favorite among locals and vis­i­tors alike, the mod­ern guest hous­es have great views of the Wrangell St. Elias ...more Expe­ri­ence a bit of Alaska's his­to­ry in the midst of the mag­nif­i­cence of Wrangell Saint Elias Nation­al Park at Sev­en­teen Silk Stock­ing Row.