Kotzebue Air Taxis & Charters
Depart from Kotzebue on a flightseeing tour to reach destinations like Kobuk Valley National Park and enjoy stunning views of Alaska from above.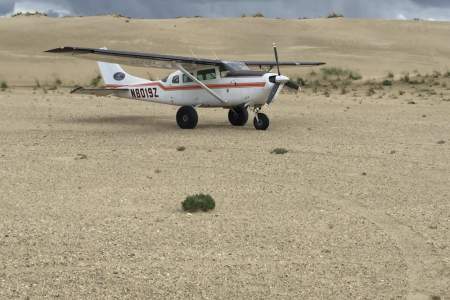 Season: Year Round
1+ hours
Expe­ri­ence the thrill of flight­see­ing in areas that most tours can't reach. Go with Gold­en Eagle Out­fit­ters and enjoy ful­ly cus­tomized flight­see­ing tours from Kotze­bue or Delta Junc­tion — or take advan­tage of their air-taxi drop-off and pick­up ser­vice to access some of the most beau­ti­ful and remote parts of Alaska.