Photo Credit: The Timberline Restaurant
Satisfy your palate and entertainment cravings by exploring Juneau's robust dining and nightlife scene. Experience a diverse array of establishments offering everything from Alaskan seafood to Asian fusion—you'll also find great breweries and theaters.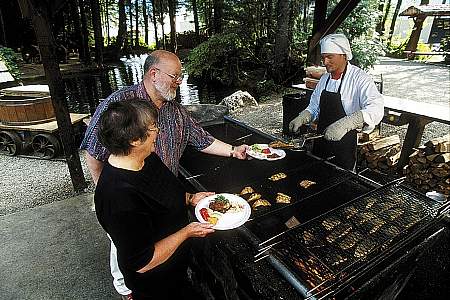 $69 1.5-2 hrs
Get a serv­ing of his­to­ry along with a clas­sic Alaskan feast. The Gold Creek Salmon Bake, a two-hour expe­ri­ence out of Juneau, has been run­ning for more than 30 years. It's a great meal and an Alaskan tra­di­tion. You're dis­patched from your hotel and brought to a cor­ner of the South­east Alas­ka rain­for­est, which saw lots of activ­i­ty dur­ing Alaska's Gold Rush.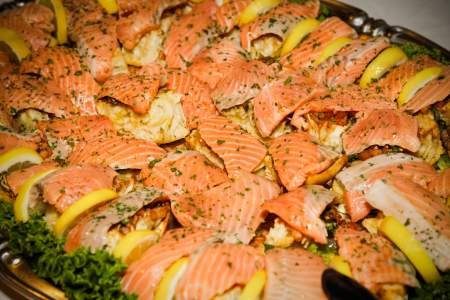 Set at the top of the Gold­belt Mount Roberts Tramway, the Tim­ber­line Bar & Grill offers great views, fresh Alas­ka seafood, and a vari­ety of lunch and din­ner options. After you hike, shop, and enjoy the wildlife on Mount Roberts, dine with a view in the Tim­ber­line Bar & Grill.