Gates of the Arctic Northern Lights Viewing
The Arctic region is the perfect spot for witnessing the northern lights, thanks to its location near the Earth's northern magnetic pole, long winter nights, and minimal light pollution.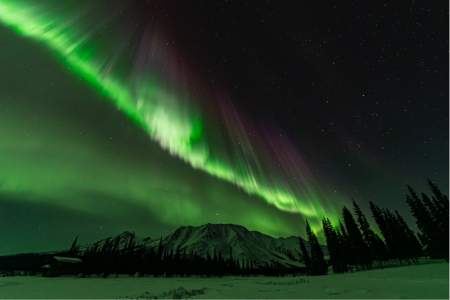 Season: February 20 - April 10 $9,895+ per person 3-5 nights
If you want to view the north­ern lights, this fam­i­ly owned lodge offers a remote and exclu­sive expe­ri­ence north of the Arc­tic Cir­cle. Whether you are dogsled­ding, snow­shoe­ing or just scan­ning the skies for the north­ern lights, you will still be able to relax in com­fort and nev­er feel like you are rough­ing it.