Photo Credit: Sharath Chandra
Denali National Park Motorcoach & Bus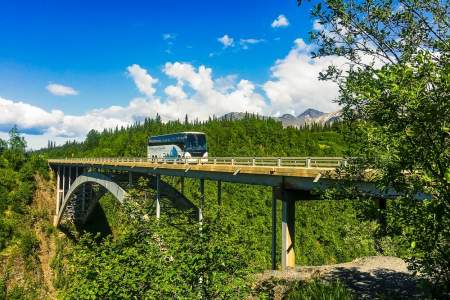 Season: May - September $75 - $180
The only same-day ser­vice between Seward and Denali Nation­al Park! Enjoy the ride aboard a deluxe motor­coach with com­fort­able seats, pic­ture win­dows, in-seat pow­er out­lets, and an onboard restroom. Offer­ing reg­u­lar sched­uled sum­mer ser­vice con­nect­ing Seward, Whit­ti­er, Anchor­age, Tal­keet­na, and Denali, plus spe­cial cruise con­nec­tions on ship days.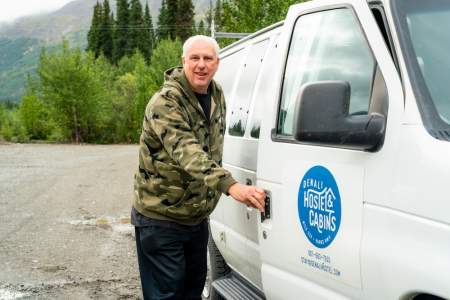 Season: May 25 – Sept 6 $30 Varies
Com­ing to Denali on the train or by motor­coach? Don't sweat the trans­porta­tion once you're here — just hop on the Sheep Shut­tle! As amaz­ing as Denali is, get­ting around the area can be tricky if you don't arrive by car. With sheep shut­tle you can access local restau­rants, shops, and hotels beyond the imme­di­ate park entrance area.