Best Things To Do In Chicken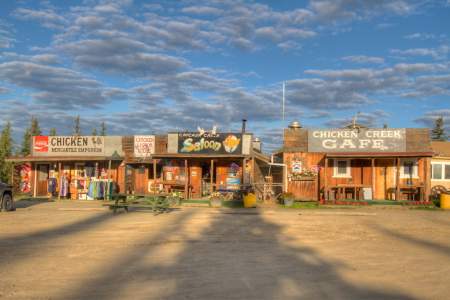 What to do, and where to quench your thirst or sate your hunger when prepar­ing to cross over the Top of the World. Or when you've just done that. Difficulty: Easy
A short 1.5‑mile hike will lead you to an over­look above what remains of the Mos­qui­to Fork Dredge, which was used as part of the Lost Chick­en Hill Mine. This dredge was shut down in 1938 after oper­at­ing for only two seasons.