There are no restaurants in Angoon, so you must bring food with you, purchase sundries and snacks at the general store, or plan to stay in one of two lodges that offer dining halls.
A lot of travelers do their shopping before they get to Angoon. There is a 50-pound weight limit on your flight into Angoon, so keep that in mind. (You can take more, but you'll pay an overweight fee). Also note that Angoon is a dry community and it is illegal to possess or consume alcohol anywhere within the village limits.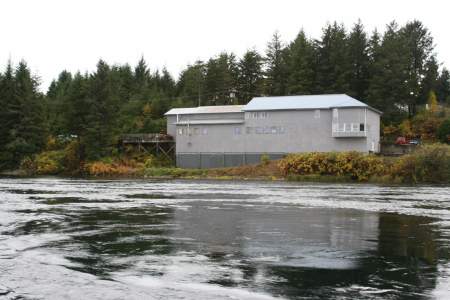 Angoon Trad­ing Co. is a gen­er­al store locat­ed in Angoon, on Admi­ral­ty Island. They car­ry a full line of gro­cery, hard­ware, lum­ber, as well as gifts, and clothing.