If you've ever wanted to travel into the future, you can do it easily from Nome. Take a one-hour flight over the International Dateline to communities in Russia's closed Chukotka region, and set your watch 20 hours ahead!
It's actually easier to get to Chukotka from Nome than it is from within other areas of Russia (if you get started early on the required entry paperwork, that is.) This is your opportunity to explore the deep-port town of Provideniya or the colorful city of Anadyr.
Nome-based Bering Air operates charter flights from Alaska, and the experience, while not luxurious, is unforgettable. This is a closed region of Russia. With no roads between communities, the people here have had very limited contact with the rest of the world. There isn't much in the way of shopping, restaurants, or entertainment, but you will find a unique blend of Russian, Chukchi and Siberian Chukchi cultures.
This trip is a great add-on to your exploration of Nome, but does require at least two months' advanced planning in order to set up your flight reservations and procure the necessary travel documents.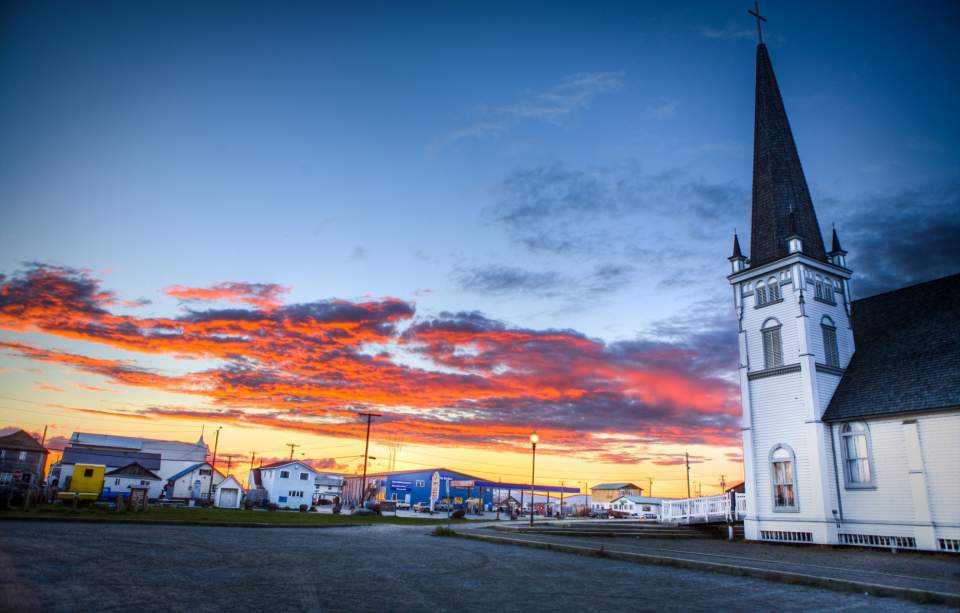 Options For Flying To Russia From Nome
Charter a flight. If you have a group, it's not as expensive as you might think. This option also requires at least 3 weeks advance notice. Flight permits are issued through Moscow, and it takes 14 days to process a flight request.
"Seat fare" is flying an already scheduled charter flight on a space-available basis. It's a much cheaper way to go, but you have to be flexible, since charters can be canceled. Get in touch with Bering Air to let them know the approximate dates of travel. They will let you know if a charter gets scheduled. If you make it onto a charter, you will be guaranteed a seat back.
Note: Bering Air also flies to Petropavlovsk in the Kamchatka Region, and Magadan in the Magadan Region.
Required Travel Documents
Proper documentation is a must for traveling to Russia, and especially to the Chukotka Region, which requires its own entry permission document in addition to a Russian entry invitation and tourist visa. Starting this process early is important!
Entry Permission Document ("Chukotka Pass"). Because this is a "closed" region of the Russian Federation, someone from the region needs to invite you, and it takes at least 60 days to process. Alaska.org recommends Roman Bratslavsky (

[email protected]

) in Anchorage, who has relationships with residents in the Chukotka region who can process this for you.
Visa. If you live in a major U.S. city, go to the consulate and you can get a one-time entry visa issued in one day. In Alaska, the easiest way to obtain it is to use a Lower 48 travel agency that specializes in processing rush visas, such as Red Star Travel; figure on 4-10 business days to process and a couple days for shipping. If you're already in Nome, courier services take 3 days to Seattle. (Since FedEx doesn't go into Nome, the Anchorage–Nome shipping is by USPS.)
Invitation: This can be issued with your visa, but can take an additional 2 weeks to process.
How long does it take to arrange travel to Russia from Nome?
| | | |
| --- | --- | --- |
| Chukotka Pass (Entry Permission Document) | 60 business days | Entry into Chukotka. Requires an invitation from someone living in the region. |
| Tourist Invitation | 1-14 days | An invitation is required before you can apply for an entry visa. Some travel agencies that offer Russian visa services can alsp procure an invitation for an additional fee. |
| Entry Visa | 1-10 business days (plus shipping if you are applying for a visa by mail) | If you live in a large city, the fastest option is to go ot a Russian consulate. Travel agencies can process by mail. Note: Your U.S. passport must be valid for at least 6 months after your Russian visa will expire. |
| Charter Flight Arranged With Bering Air | Three weeks in advance | Flight permits are processed through Moscow and it takes 14 days to process. |
To schedule your flight or ask any questions, reach out to the Bering Air Russian Travel Desk.