Photo Credit: Jaime Hammond
Seeing Mount Denali on a Clear Day
Mountains are like a magnet for my soul—drawing me in, begging me to stay a little longer. In a way, they're hypnotic, making time vanish and anxious thoughts disappear. I have had the good fortune of experiencing many mountains in my life, but none compare to the powerful Mount Denali.
Mother Nature is a true artist, and she has a way of transforming the Alaskan landscape by painting the sky with fog and clouds. Every day in Alaska can be a surprise, waiting to see what beauty the Earth will unveil. The elusive Mount Denali is something that Mother Nature reveals only on occasion. On my visit, I was lucky enough to have clear skies that revealed all her beauty.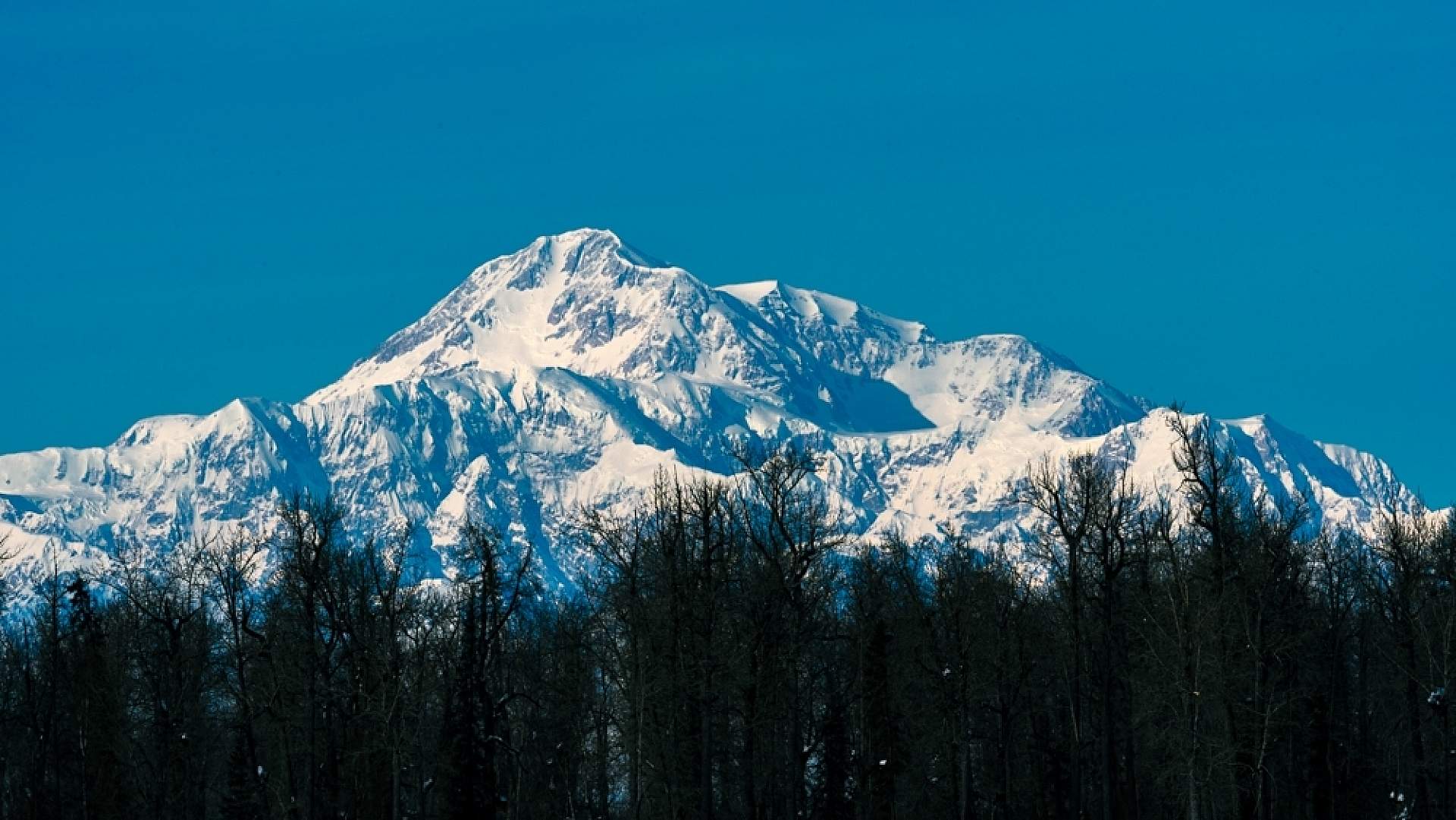 I experienced Denali National Park for the first time in July 2020, when I camped and hiked through the park. Mount Denali was there, but thick, majestic clouds floated in front of her, blocking my view. It was a beautiful winter day, and I headed north out of Anchorage, through the Alaska Range toward Talkeetna. Just as we drove around the bend, I saw her, her powerful presence towering over the surrounding landscape.
There is a peace in the silence of the mountains, a peace that I can feel only when my soul becomes one with nature. Walking on the frozen Susitna River gave me that feeling. It was a perfectly sunny day in Talkeetna at the beginning of March. The river was still frozen solid from the winter, but the air was warming and the sun was strong. And Mount Denali stood prominently in the distance. We followed a ski trail towards the soaring peak, passing glistening snow and wildlife tracks that meandered for miles. But I kept my attention focused on Denali, as she grew larger and larger with every step. Such a mighty force is hard to ignore, and I was so thankful that Mother Earth had given me the gift of clear skies to experience the intensity and love for this masterpiece.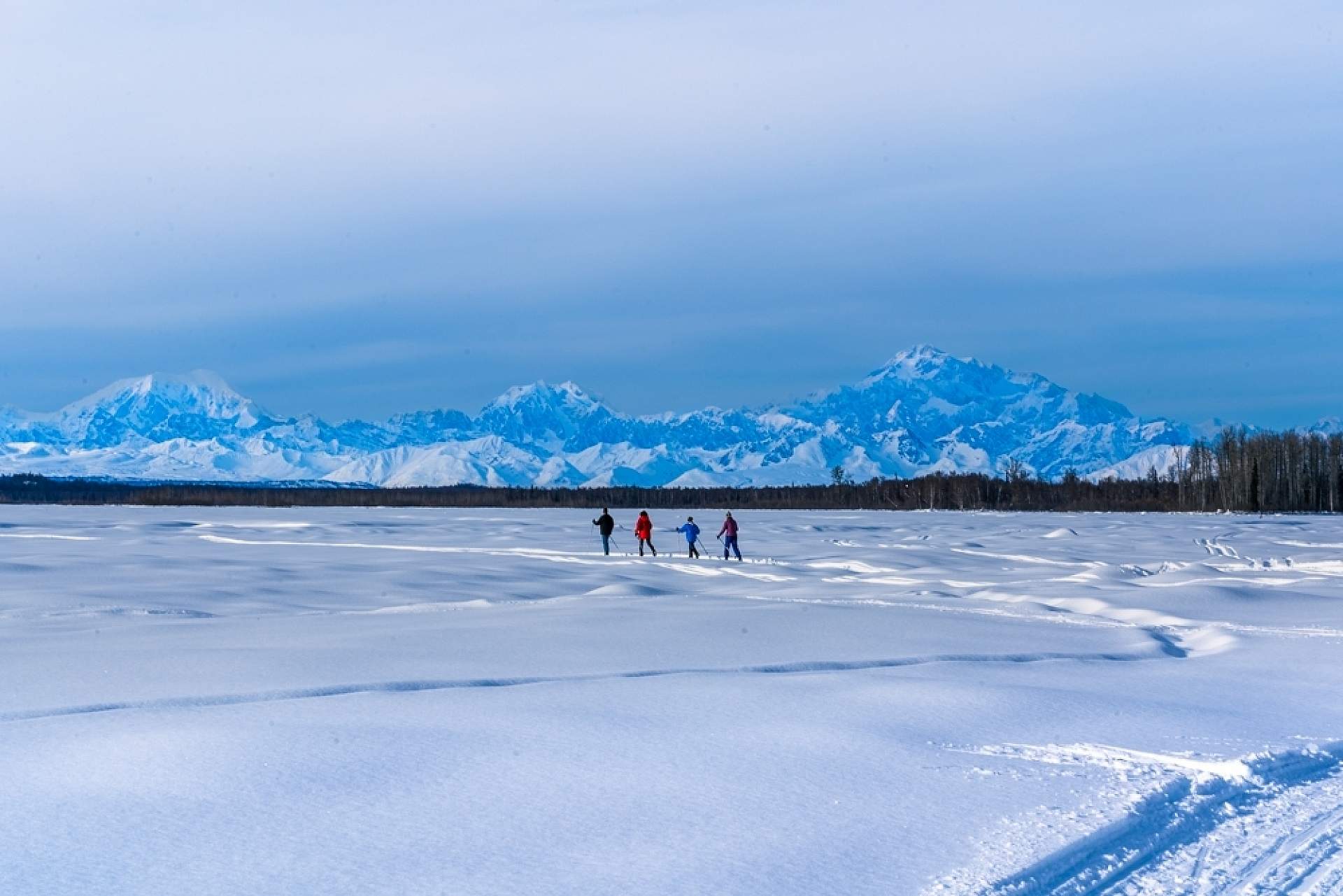 Alaska has the power to change your life if you let her. The grand and captivating landscape leaves impressions on the heart. I can't get enough of it. Every day brings another core memory, a chance to submerge my mind in an atmosphere of peace and soulful connection.