Why Alaska? What makes seasonal work here special or different?
If you are even considering working in Alaska, you are probably interested in the outdoors and having some type of "adventure". Do not come to Alaska if you are a city person or a connoisseur of culture. Come to AK for the opportunity to meet cool, like-minded people and get out hiking, hunting, fishing, biking, kayaking, skiing, camping, rafting, etc.
When does seasonal work take place?
Most seasonal work in Alaska takes place during a short summer season. Typically, work starts between early May and early June and ends sometime in September. You will have 3-5 months to both make money and explore AK. There are some seasonal positions in winter, mostly centered around Girdwood and Alyeska (Ski) Resort. These jobs tend to be associated with the ski industry or the hospitality industry in Girdwood. There are a few other limited options in a Fairbanks, Coldfoot and Anchorage related to winter tourism - mostly centered around Aurora viewing.
What types of jobs are available in AK?
Seasonal jobs are mostly found within in a few industries: hospitality, public lands, fishing and tourism. A lot of these positions require prior experience or specific qualifications. Some are suitable for novice or inexperienced workers.

Hospitality professionals include cooks, dishwashers, baristas, hotel staff, cleaners and bartenders. If you want to handle food in Alaska, you will need a Food Worker Card within 30 days of employment. Anyone involved in the sale of alcohol must take the Alaska Training for Alcohol Professionals class.
Public Lands jobs include park ranger, intern, technician and other positions with State Parks, National Parks, US Fish and Wildlife Service's Wildlife Refuges and National Forests. Most of these positions are staffed through USA Jobs or the State of Alaska jobs website. Trail crew positions are also a great way to work on public lands in Alaska during the summer.
Work in the fishing industry might mean working as a deckhand on a commercial fishing vessel, in a cannery or fish processing facility or, in a hybrid of fishing and tourism, as a fishing guide on a river, raft or sea-going boat. Getting a job in the fishing industry, especially on a commercial fishing boat, is often about who you know, personal references and recommendations.
Tourism jobs run the gamut from driving Anchorage-based tour buses to guiding remote, wilderness expeditions. Within the guiding industry there are kayaking, rafting, hiking, backpacking and mountaineering guiding positions. Glacier-tour boats departing from Whittier, Valdez and Seward hire on-board staff. All types of guide and tour operations hire office, reservation and managerial staff. These jobs are likely to require one or more of these certifications: Wilderness First Responder, Swiftwater Rescue, CPR & First Aid or Commercial Driver's Licence.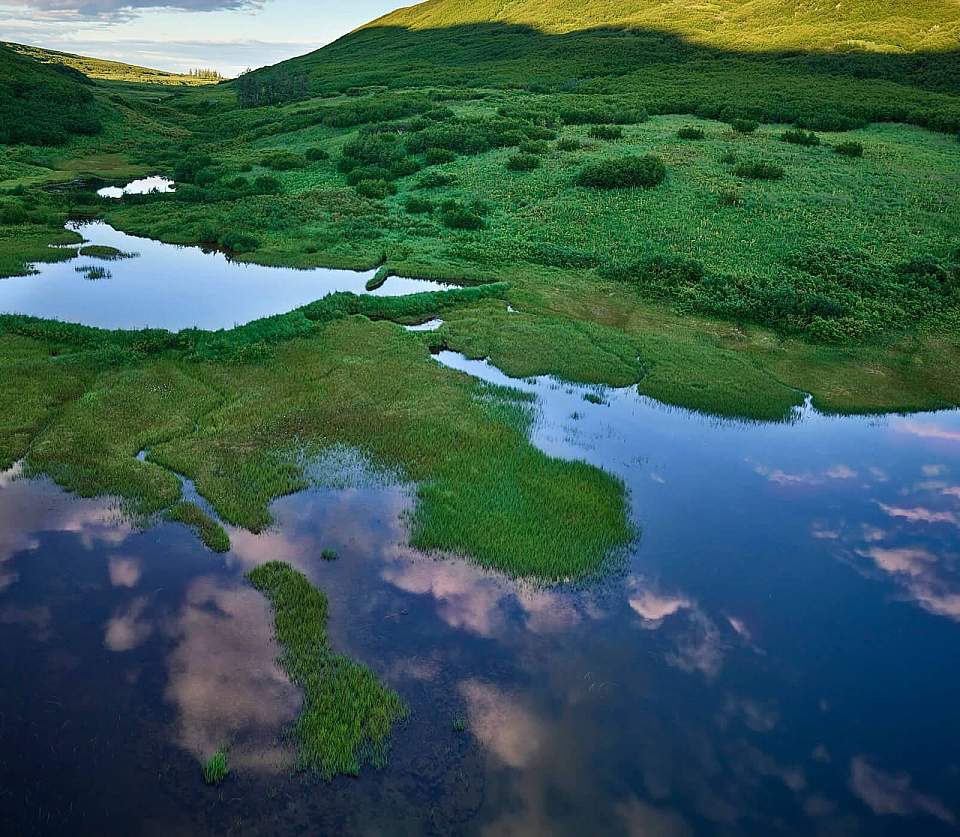 Where is the best location to work?
In Alaska, you are either on or off the "road system". If you are interested in seeing a lot of Alaska, you need to be on the road system and positioning yourself near Anchorage or Fairbanks is probably your best bet. If you are more interested in really getting to know one area, being based in a smaller community on the road system or in bush Alaska (i.e. off the road system) might be for you.
Anchorage and Fairbanks have their perks - all the comforts of small cities with quick access to amazing recreation opportunities. But they can also feel a lot like the lower-48, (i.e. strip malls, box stores, etc). Creating community in these cities can be hard as there is not a concentrated community of seasonal workers.
In smaller towns like Seward, McCarthy, Skagway, etc, there are still great recreation options and you will automatically be inserted in a community of seasonal employees. There is a strong sentiment in smaller road system towns and bush communities that these locations are the "real Alaska", unlike Anchorage or Fairbanks.
Do I need a vehicle?
Anchorage and Fairbanks are navigable via bicycle, foot or public transit, but it is easy to get trapped in the city. Likewise, most small towns are super walkable, but getting out of town can be hard without your own transportation. If you are living on the road system and have the option, either bring your vehicle or purchase a car in AK. It will open up endless opportunities for adventure and exploration. Without a vehicle you will probably still have a great experience, but you will have less freedom. Obviously, if you are anywhere off the road system, no vehicle is required.
How much money can I expect to take home at the end of the season?
This totally depends on the job and it is really important to nail this down with your prospective employer. Keep in mind that the cost of living is high in AK. You will pay more for housing, food and gas (if these are not provided by your job) in Alaska most other places in the lower-48.
Will I have the chance to explore Alaska or will I be working all the time?
Again, this mostly depends on the job. But is also depends on your attitude. If you only have one day off a week, will you have the energy to rally for a 36-hour overnight trip? If you work 12-hour days will you want to go for a hike in the evening? June and July provide nearly endless daylight, meaning your opportunities for exploration and adventure will not be limited by the sun setting. Another great idea is to come early and stay late before or after your work contract. Locals know that May and September can be some of the best weather months in Alaska!
Final thoughts
Hopefully, these questions help you narrow your job search, but this is by no means a comprehensive list. When doing your research, be sure to get a clear understanding of what each job entails before accepting a position. Other important questions to ask every prospective employer include:
Is housing provided? Provided housing can range from a platform to set up your own tent to a shared apartment to a private cabin.
What are the other perks of the position? Tips? Pro deals? Access to equipment?
How much time will I get off?
Do you have many returning employees or is your staff mostly new each year? - This can be a great indicator of how well employees are treated.
Working in Alaska could be the best summer of your life, if you take the time and do the research to make sure that you end up with the right job in the right place. Good luck!