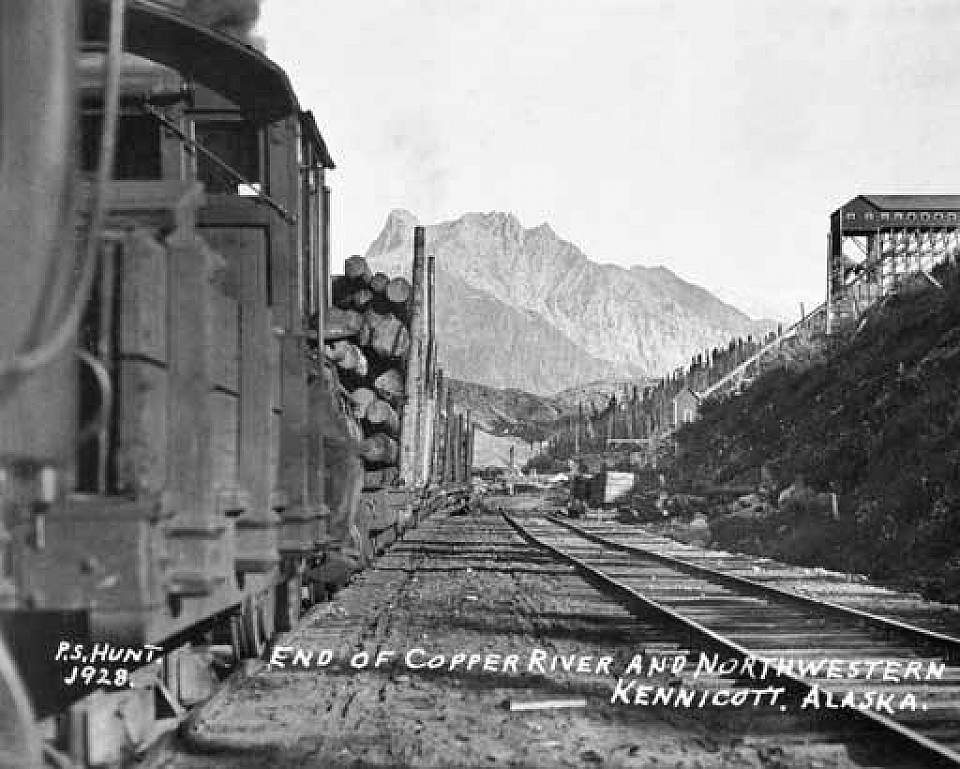 Ethel LeCount was a former nurse at the Kennecott Mill Town in 1937 and 1938, just before the mill closed. These photos are from her personal collection.
Few stories in the history of commerce can compare to that of Kennecott: In the summer of 1900, two prospectors exploring deep in the wilderness see magnificent green cliffs perched high on a mountainside. Climbing closer, they stumble upon the richest copper vein ever found.
It doesn't take long for two of America's wealthiest families, the Morgans and Guggenheims, to sniff out the wealth potential. They buy the rights and build 196 miles of private railroad to get the copper out.
When the mine opens in 1911, they employ 600 miners and build a wilderness city, complete with a hospital, general store, schoolhouse, baseball field, skating rink, tennis court, recreation hall, and dairy.
The mine buzzes with activity for 37 years until the Depression hits and the price of copper crashes.
One November day in 1938, the last trainload of miners chugs away for good, leaving the Kennicott Mine standing quietly in the wilderness.
Over the next half-century, more and more visitors find their way to the ghost town where buildings still stand, complete with the miners' work papers and tools. But it wasn't until 1998 that the National Park Service purchased the property and made it officially open for visitors.