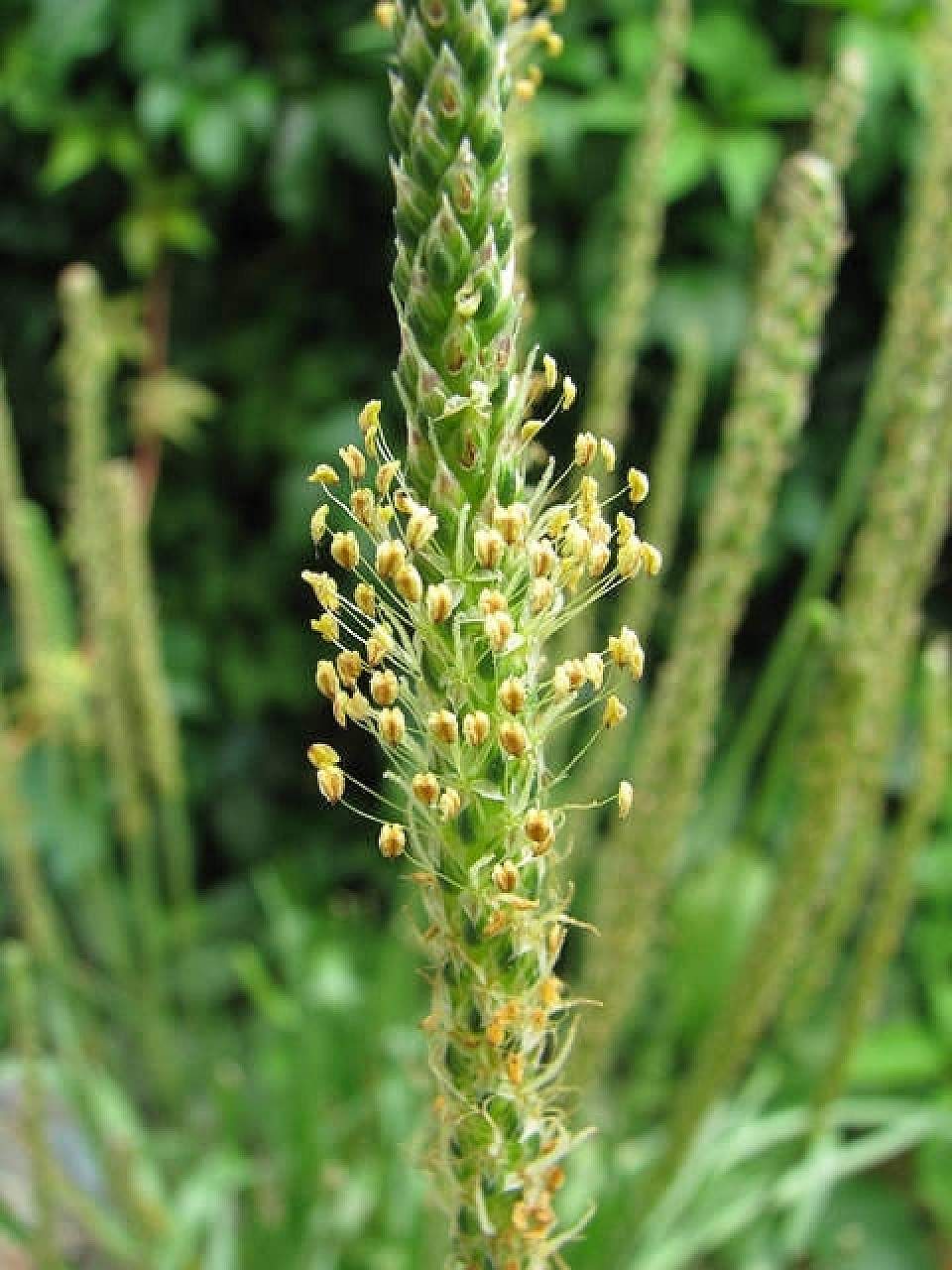 Plantago maritima
Plantaginaceae/Plantain Family
Goosetongue is another plant that you'll enjoy picking out. It's most abundant along the coast on moist beaches, cliffs, rocky beaches or tidal flats. Goosetongue is a dense cluster of fleshy, narrow leaves that grow from the base. The flowering stalk is 5-8" (slightly longer than the leaves) and is covered with tiny, yellow-green flowers crowded onto the upper part of the flowering stems.
The leaves were eaten by coastal Alaskans. The succulent, salty flavored leaves were mixed with fish or marine mammal oil. Today they are jarred for winter use. Spring leaves are the best and are an important food source for bears.
"Plantain" is from the Latin word plantago meaning "foot-sole" and refers to the sole-shaped leaves that lie close to the ground as though stepped on.