Photo Credit: Araina Danner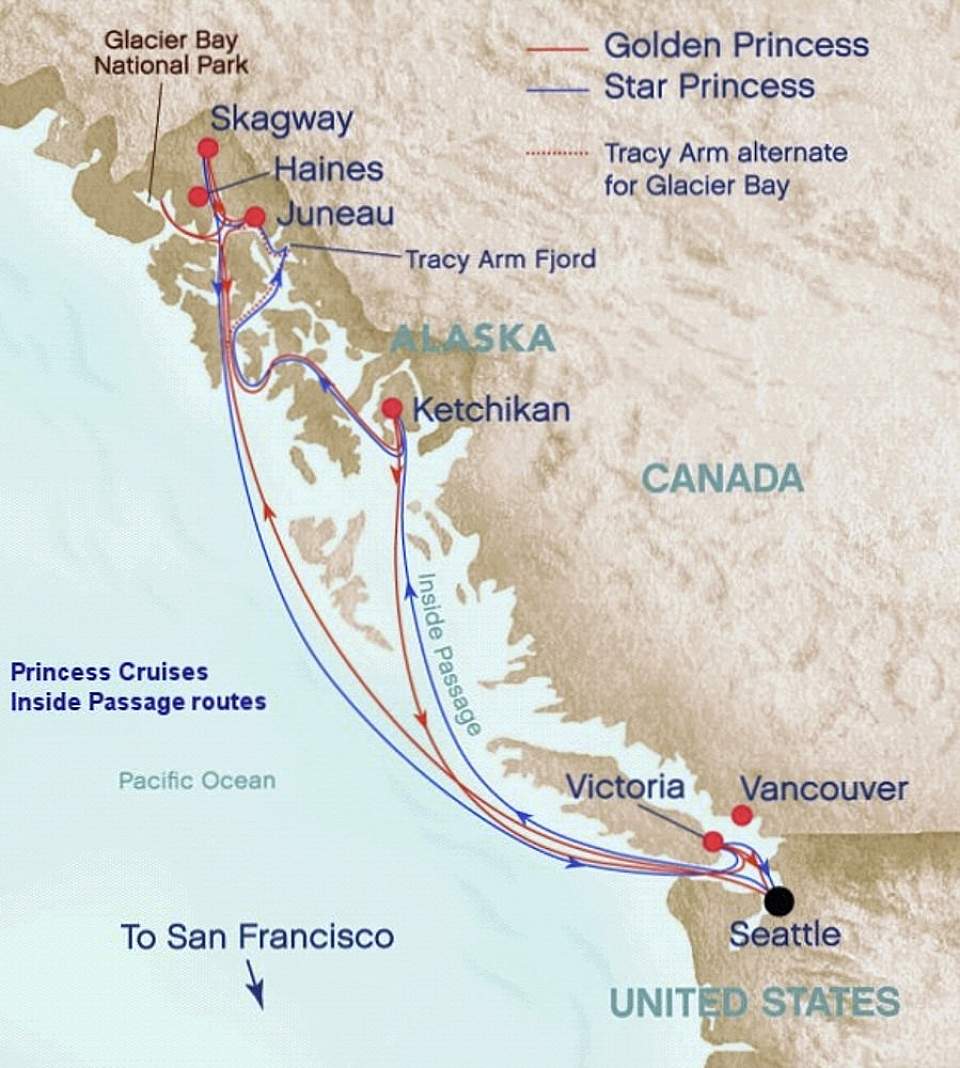 Start shopping for a conventional Alaska cruise and you'll find two basic options for your route: an Inside Passage or a Cross Gulf cruise. The Inside Passage is considered the classic—it's the choice of about two-thirds of Alaska cruisers—but we feel the cross-Gulf is a fuller Alaska experience. Here's what you should know about each route before you decide:
Inside Passage
Typically, this is a round-trip cruise from Seattle or Vancouver, then back to the same port, with stops at three or four port towns, such as Juneau, Skagway, Ketchikan, and either Sitka, Haines, or Victoria, B.C. These 7-day cruises usually spend a day in Glacier Bay or another glacier area, and two days at sea. You can also take some 14-day versions that depart from San Francisco or San Diego.
Potential Downside: It's round trip, which means you will not cover as much ground as a cross gulf cruise.
It's For You If: You're getting highlights of Alaska's coastline. It's classic, but not too in-depth, with a relaxing, resort-like tempo. Therefore, its for you if you simply want to relax, sit back and watch coastal scenery go by. Also, you can take advantage of round-trip airfare from your home to Seattle or Vancouver.
Cross Gulf of Alaska
These cruises usually sail northbound or southbound between either Vancouver or Seattle and Anchorage (via the port towns of Whittier or Seward). Itineraries include many of the same stops that a round-trip Inside Passage cruise does, plus extras such as Valdez, Hubbard Glacier, College Fjord or another town in the gulf.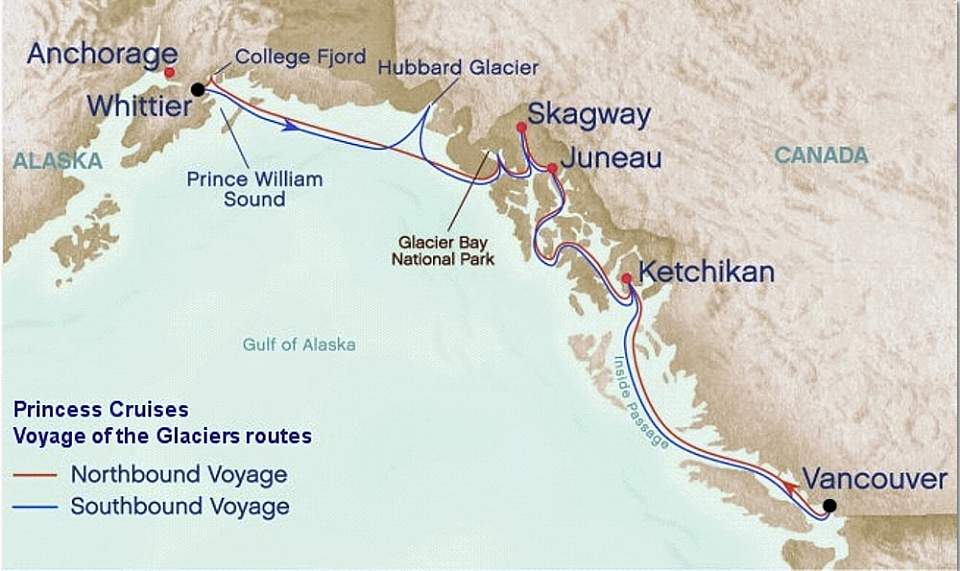 Potential Downside:You'll need to fly one-way to or from Alaska, as well as one-way from Seattle or Vancouver—so it's a little more expensive than flying round-trip into Seattle or Vancouver.
It's For You If: You want to add a land tour on to your cruise. Since these cruises disembark in either Seward or Whittier, transitioning into a land tour after, or taking one before, is very simple. Most land tours last 4-7 days - and you'll need this much time if you want to experience Alaska's mountains, big land mammals, vast tundra, and have more opportunities to meet Alaskans.
It's Also For You If: You want to see more coastline and glaciers. In fact, almost half the people who take this route do so for the scenery and don't even add a land tour.