Photo Credit: Kara Capaldo
Wildlife Viewing Spots in Haines
Haines offers fantastic chances to see bald eagles, spawning salmon, and the occasional bear. Here's where to go.
Best Wildlife Viewing Spots in Haines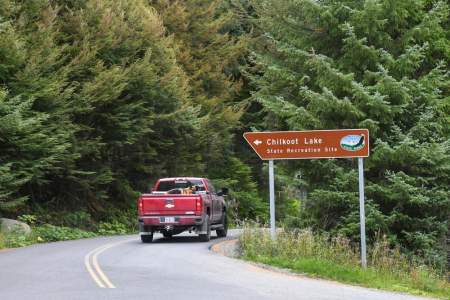 Crowds of bazooka-lens tot­ing pho­tog­ra­phers some­times crowd this stretch to cap­ture brown bears feed­ing on salmon in the wild. It's a place to see these impres­sive goliaths up close. Keep a safe distance.hai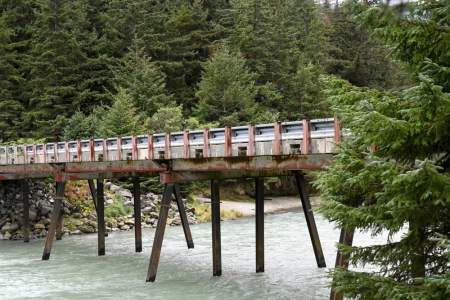 Use this cen­tral spot for tak­ing in the eula­chon run, a spring­time run of fish that gen­er­ates a wildlife spec­ta­cle, includ­ing count­less seabirds, hun­dreds of sea lions and seals and occa­sion­al whales. Start­ing in mid-July, brown bears con­gre­gate here to feast on pink salmon.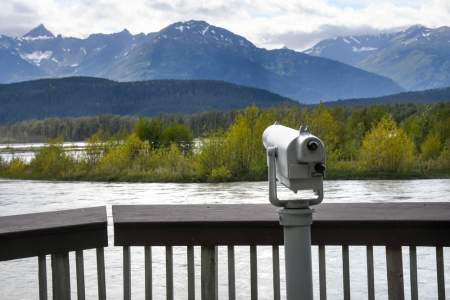 You needn't hike into the back­coun­try to get pho­tos of throngs of eagles; some the most impres­sive shots are tak­en from here, look­ing out at the braid­ed Chilkat Riv­er chan­nels where the birds jos­tle and com­pete for fish.