Set at the end of the Alaska Highway in Delta Junction, the Trophy Lodge is the perfect place to stay if you're driving between Alaska and Canada. Since it's the only place in town that's a hotel, restaurant, and bar all in one, Trophy Lodge is ideal for relaxing after a long day on the road, offering value and comfort in addition to convenience.
The year-round lodge features a central lounge and dining area with taxidermied trophies, Wi-Fi, a free laundromat, a pool table, and an indoor golf simulator. During the summer months, you can sit outside at the picnic tables and play Cornhole. In winter, you might step out the front door to take in views of the aurora in the night sky. Or take advantage of the area's many things to do.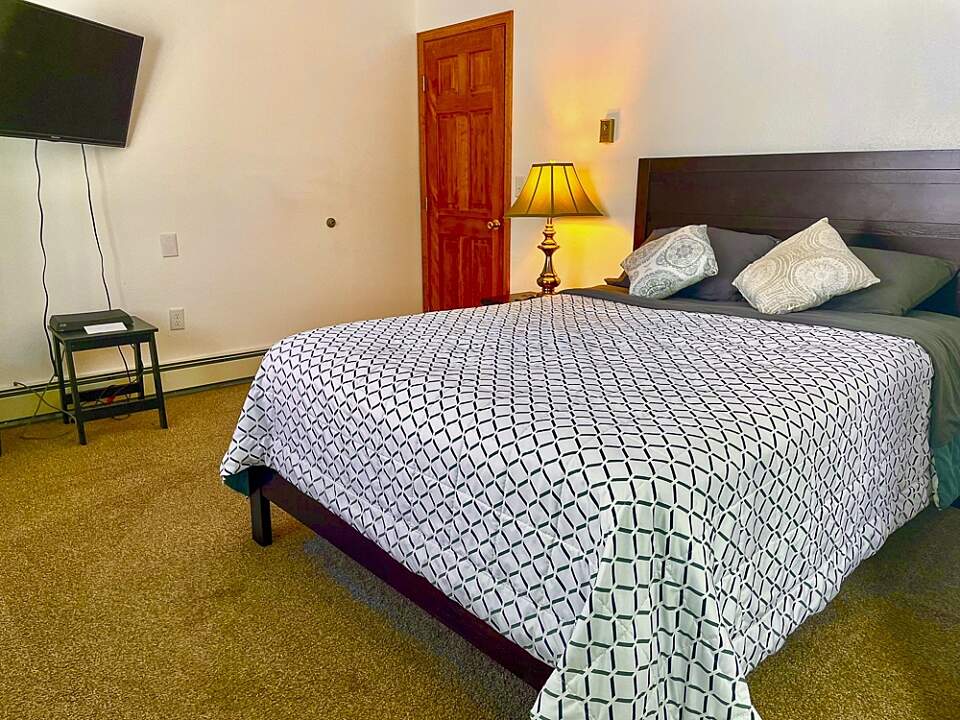 Room Choices
Inside the lodge are 16 comfortable rooms; 10 feature queen-size beds, 4 have two queen-size beds, and 2 come with single beds. Separate from the lodge, mobile units each have 5 bedrooms to a building and two full baths on either end—perfect for groups that are okay with sharing a bath. In all rooms are mini-fridges, Keurig machines, microwaves, satellite TV, and Wi-Fi.
Restaurant & Bar
Full of sports memorabilia and TVs showing every live game available, the restaurant/bar is open for three meals a day, every day, year-round. From April to September, you can dig into a delicious buffet, while winter features a full menu with burgers, pasta, steaks, sandwiches, and more. If you're heading out for a day of activities, you can pack your own lunch with lunch meats, juices, and sodas. Play pool and try the virtual golf simulator; every other Saturday you can sing karaoke, or come for the once-a-month comedy shows.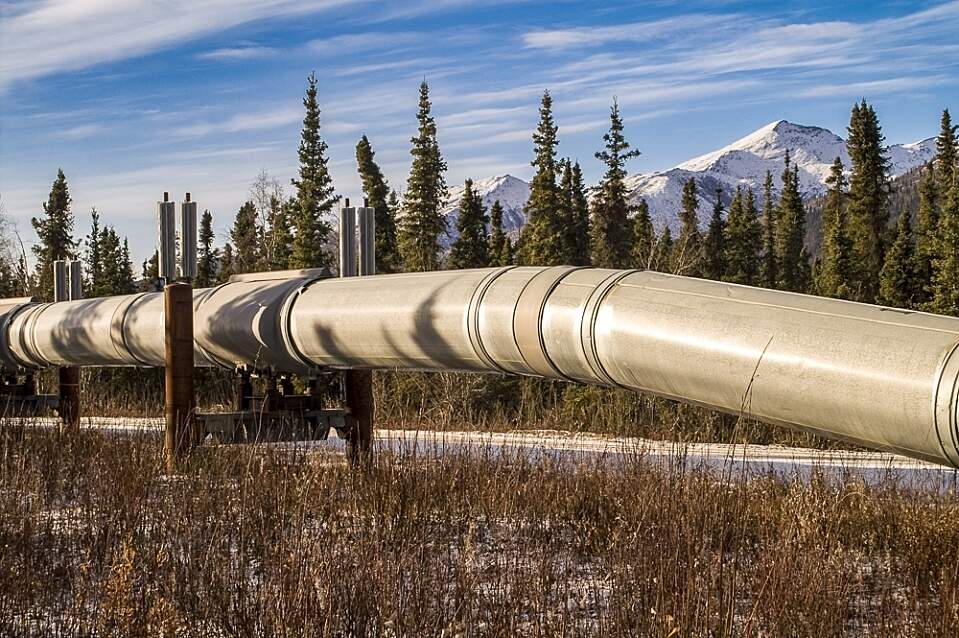 Things to Do
Just 15 minutes away are Rika's Roadhouse (which has been around for more than 100 years) and the Alyeska Pipeline viewpoint. Take in the views at scenic Quartz Lake, (20 minutes away), or go hiking around the dramatic blue ice of Castner Glacier, an hour's drive away. Another local gem is Clearwater Campground. The beautiful clear water makes it ideal for canoeing or kayaking, and it's the local's favorite spot for fly fishing! There are also BBQ pits and hiking trails. Want to see the area from above? Trophy Lodge recommends booking an unforgettable scenic flight with Golden Eagle Outfitters.
Come back in winter to enjoy amazing snowmobiling and dog sledding, and to experience Castner Glacier in cold weather. And since the lodge faces north, you'll get incredible displays of the Northern Lights when conditions permit. You'll also find tours to see the aurora, as well as to go ice fishing, glacier viewing, ice-sculpture viewing, or to visit Fairbanks and the town of North Pole.