Get off the grid at this intimate cabin rental property—new in 2020 and set in the forest on gorgeous Resurrection Bay, just 5 minutes outside Seward but a world away.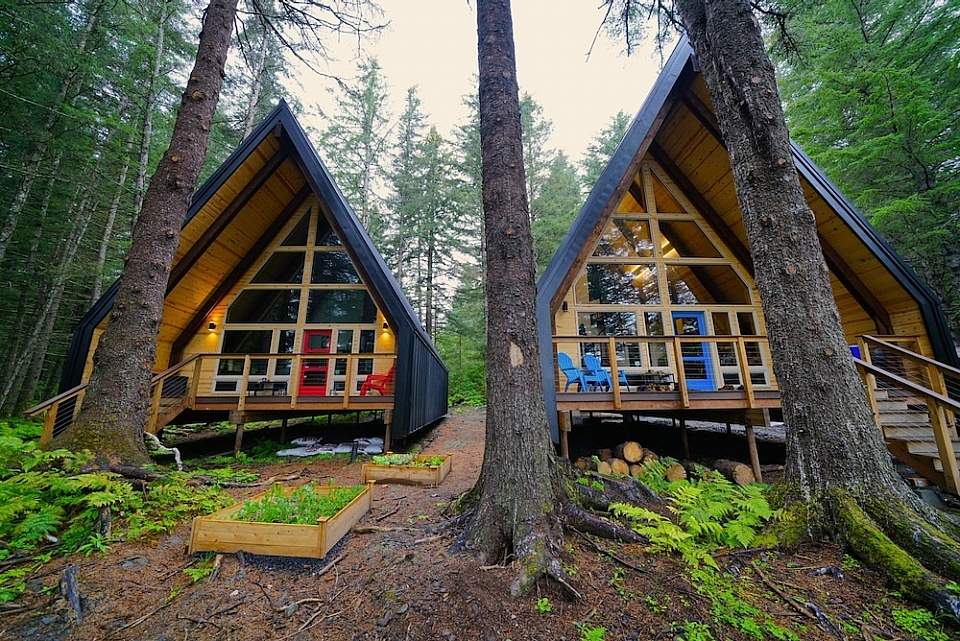 More Than Lodging
With Salted Roots, owners KellyAnn and Matt have created an architectural-highlighted and experience-driven inn that aims to be a traveler's refuge—a place to be remote yet also close to the city. They've built boutique luxury cabins from scratch as a way to create something unique for this area. And it makes for a special stay, set in the middle of the wilderness and close to Alaskan adventures in Kenai Fjords National Park, but also just a quick drive from Seward.
Here you'll have direct access to the beach, with a firepit to enjoy and take in the views. You'll also be close to where kayaking and fishing charters launch from (and if your boat tour is cancelled due to weather, you'll have a cozy cabin to come back to). Into hiking? Salted Roots is less than 5 minutes walking from the trailhead to Tonsina, from which you can hike at low tide all the way to Caines Head, where you'll find an old WWII bunker. Plus, you'll be just a three mile drive from the Alaska SeaLife Center and the other attractions of Seward.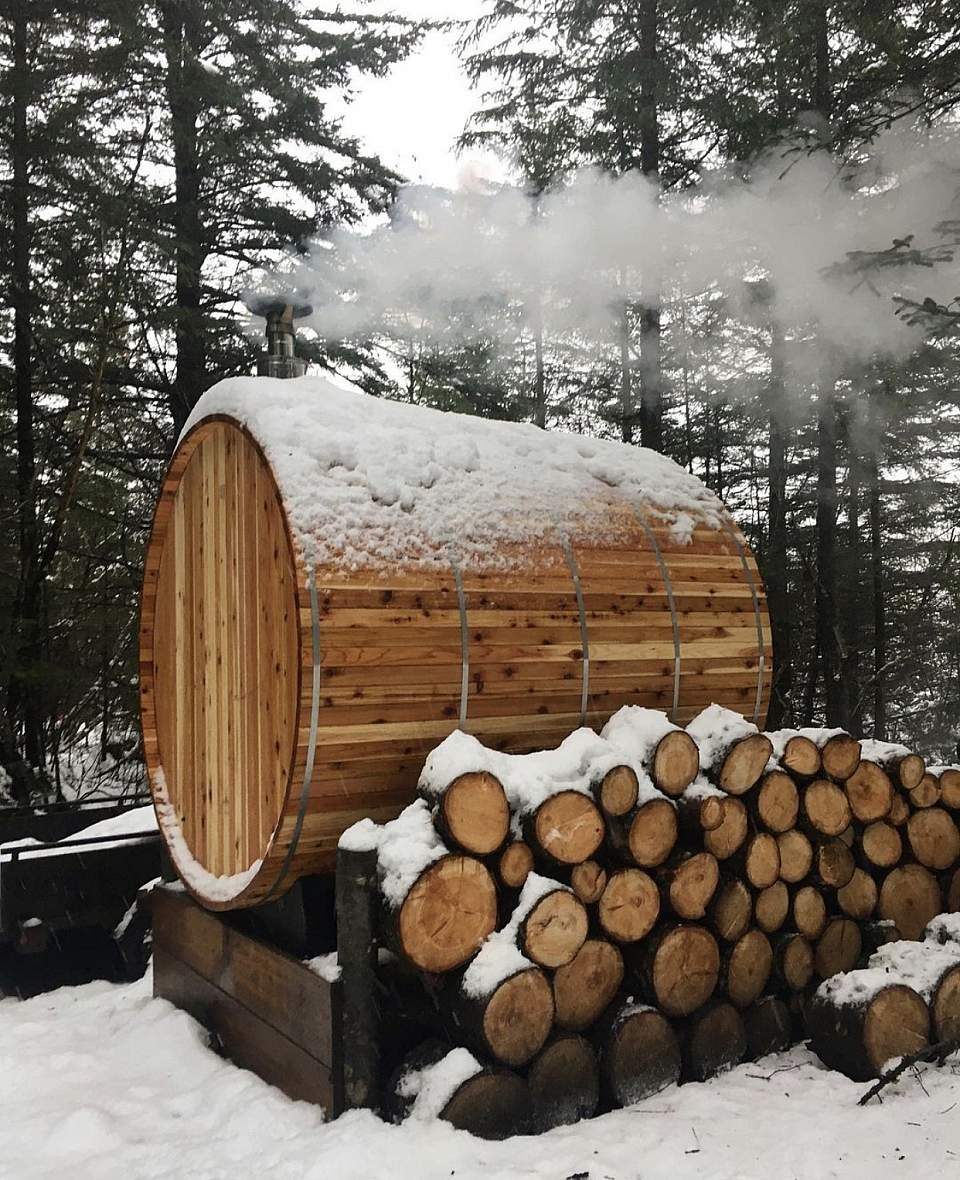 Views & Amenities
This brand-new space features 5 craftsman cabins: Whether you are looking to host a family of 6 tucked in the Spruce forest surrounding our glass-front Aframes, getting away as a couple in a Cottage with a master bedroom view overlooking Resurrection Bay, or seeking an affordable, yet funky night in the Retro Bus, Salted Roots has something for everyone.
About Salted Roots
KellyAnn and Matt are no strangers to adventure. They've been seasonal workers in Alaska, driven to Nicaragua and back, spent three years on the road living out of their car, and have always loved meeting other travelers. But there was something about Alaska—and Resurrection Bay in particular—that spoke to them. They knew they were meant to move here, and they knew they wanted to create someplace special for travelers to stay. With a combined 20 years in hospitality and business management, they purchased this perfect piece of land—a place they loved so much they got married on it! Now they've been building out the property and realizing their dream of creating a refuge for those looking for more than just a bed. These four cabins are just the first phase; eventually there will be a community indoor space for weddings and yoga classes. It will be a place you'll want to return to.