Feel the thrill of crushing through whitewater on the Nenana River in iconic Denali National Park. Do it with New Wave Adventures and you'll have your choice of rafting trips—you can even decide whether to paddle or just take in the beautiful scenery—as well as other exciting options like hiking and packrafting, all great options for family fun.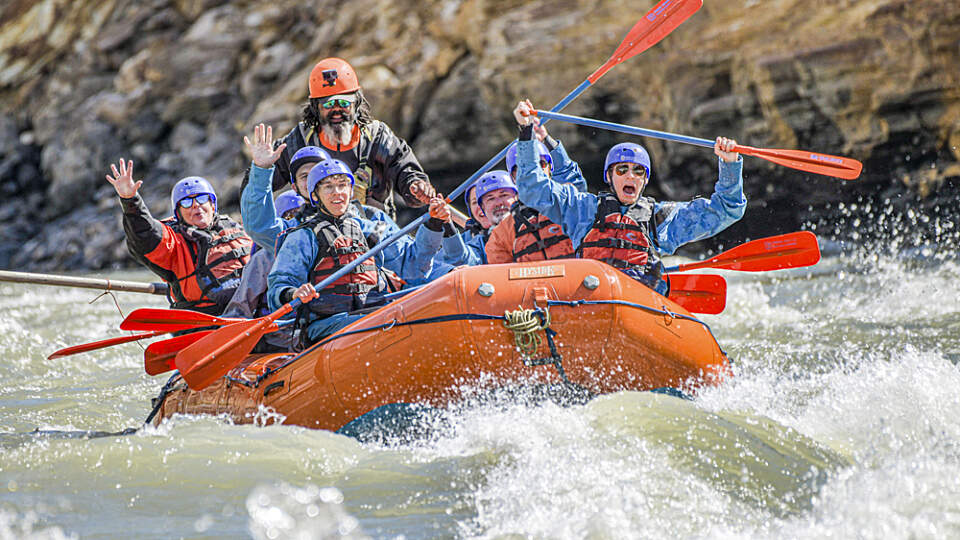 Never rafted before? No problem! You'll get all the instruction you need, and the company provides top-flight equipment, including river shoes, life jacket, helmet, paddle, and dry suit with special "glide skin" technology, making it comfortable to wear (in addition to keeping you dry!).

The company launched in 2020, but the New Wave's professional guides come with years of experience in Denali, as well as other parts of Alaska and around the world. While they expertly navigate your raft, they'll fill you in on the area's history, flora, fauna, and geology.
The Nenana is a great river for rafting, with dynamic whitewater, amazing scenery, and there's always the chance to see wildlife. And since New Wave also offers simultaneous hiking trips, your group can enjoy a mix of activities great for the whole family. Plus, if you've ever wanted to try the exciting sport of packrafting or go on an extended overnight fly-out fishing adventure, this is your chance!
Rafting
Wilderness Wave Trip
Perfect for first-timers and families, this 11-mile journey runs along the natural boundary of the park for 3 to 3.5 hours. You'll raft Class II–III rapids, making it a mild trip that's still fun and splashy. And the scenery is jaw-dropping. You'll pass glacially carved valleys with phenomenal views, see Mt. Fellows and Mt. Healy, and keep an eye out for wildlife.
Wave Train Combo
The first part of this 22-mile, 5.5-hour outing follows the Wilderness Wave itinerary, then adds in more exciting whitewater action on the canyon wave. You'll enjoy the gorgeous scenery before the river's pace picks up and you head into thrilling Class III–IV rapids of the Nenana Canyon.
Canyon Wave Trip
If you're looking for amazing whitewater first and gorgeous scenery second, this is the trip for you. On this 11-mile 3- to 3.5-hour tour, you'll catch some really big, Class III–IV waves as you raft down the Nenana, where you'll also see Mt. Healy and Sugarloaf Mountain. Choose to paddle or ride in a boat where your guide takes care of all the navigation so you can revel in the adventure.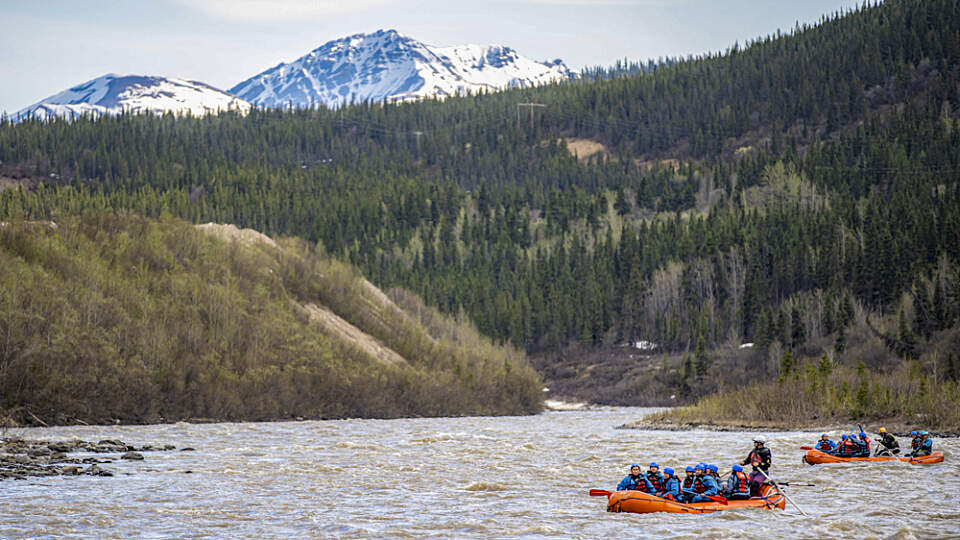 Hiking
These interpretive hiking trips run at the same time as the rafting trips (8am and 2pm), so they're perfect if part of your group would rather not raft, or if you want to book multiple adventures and seamlessly transition between them. Choose from 3 hikes:
Oxbow is an easy, 1.5-mile hike and the best option for travelers with children. You'll follow the Nenana River with views of Mt. Sugarloaf, Mt. Healy and Mt. Fellows while looking for wildlife.
Triple Lakes is also an easy/moderate hike, where you'll be looking out for moose and gorgeous wildflowers. Lasting 3.5 hours, it offers views of the Nenana River and Yanert Valley—you'll also see 3 gorgeous alpine lakes that are home to arctic grayling and beavers.
Rock Creek serves up a slightly more strenuous hike, covering 4 miles over the 3- to 4-hour adventure. You'll leave from Denali's visitor center to tackle this well-maintained loop trail, with great views and possible wildlife along the way.
Packrafting
Whether you're new to this fun sport or an experienced packrafter, you'll find a trip for you. Beginners can start with a 3.5-hour skills class on Otto Lake, where you'll learn everything you need to know to get started. Those with packrafting experience can opt for the 5.5-hour Denali HIke & Packrafting, where you'll hike roughly 4 miles and raft for 10, all while working on your skills. The 4-hour Nenana River Advanced Packrafting tour offers 9 miles of exciting whitewater where you'll get super-personal attention from your guide.
Fly-Out Fishing on Lake Creek
Known for its excellent salmon and trout fishing, Lake Creek provides the perfect opportunity for anglers to cast for these iconic fish. Taking off from Anchorage, you'll fly across the vast Alaskan landscape to this gorgeous area. Over the course of 5 days you'll enjoy a mix of rafting and fishing with an expert guide.