Photo Credit: Brent Reynolds
Moose can be spotted frequently in and around Potter Marsh, a 564-acre fresh pond and wetland complex that stretches for nearly two miles between the New Seward Highway and the base of the Chugach Mountains. This rich habitat—part of the 16-mile-long Anchorage Coastal Wildlife Refuge—may be more well-known for concentrating migratory and nesting birds. But moose are regular visitors in all seasons.
Where Will You Find The Most Moose?
Moose often graze in the pools for aquatic plants and browse in the drier zones closer to the base of the mountains, especially early in the morning when few human visitors have made an appearance. A couple of highway pullouts and 1,550 feet of family friendly boardwalks offer great platforms to scan the marsh for activity. It's not uncommon to see a half dozen moose among the brush and dwarf trees on the eastern (mountainside) fringe. It's worth checking during winter, too, when the marsh tends to accumulate less snow than the foothills.
For More Information:
Getting There
View on Map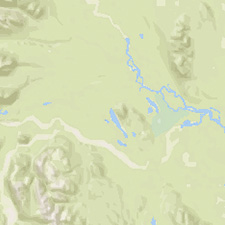 Potter Marsh
2999 E 154th Ave
Anchorage, AK 99516

Take the Seward Highway south past the Rabbit Creek Road exit and descend toward the panoramic view of Turnagain Arm. Turn east (toward the mountains) at the Potter Marsh exit and follow the road to a parking area with restrooms and walking access to two different boardwalks. Two small pullouts are situated along the marsh about 1.5 miles south from the first exit. A large parking area is located at the southern end of the marsh off Potter Valley Road by the mailboxes.
Driving Directions