The unique trips offered by Infinite Adventures begin with transportation in a converted school bus that's been transformed into a spacious, comfortable chariot for 16 travelers. Accommodations are mostly in tents, and itineraries have been designed for camping lovers (and those who would like to try it). Plus, the owners run most trips themselves—a husband and wife who are passionate about showing off Alaska!
Infinite Adventures offers 3 itineraries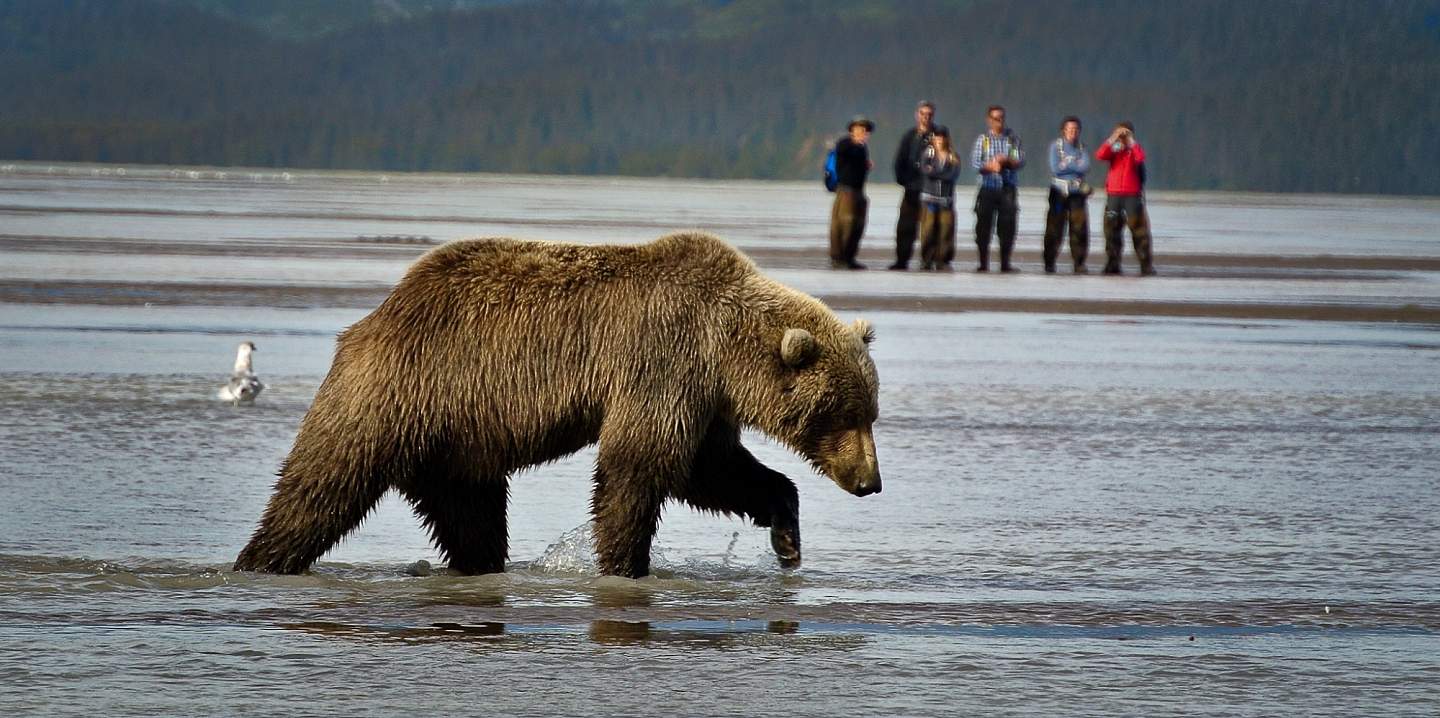 9-day Kenai Adventure
Explore Alaska's coastline. You'll start in Seward with a full-day wildlife cruise (to see humpbacks and orcas) and a full-day hike to spectacular Exit Glacier. Then spend a night on the famous Homer Spit, head across Katchemak Bay for a look at the Aleutian Islands, do a half-day kayak, and check out the small town of Hope.
12-day Denali Expedition
Explore the world-famous park and beyond. You'll have the special experience of camping inside the park, with daytimes spent looking for wildlife on foot and shuttle bus. Then drive the Denali Highway, take a jetboat ride, and sleep in a remote bush camp. Also see Wrangell St. Elias National Park, with opportunities for hiking, climbing, rafting, and more. Finish up in Valdez, where you may see bears and kayak around ice bergs.
20-day Salmon Run
Combine the first two trips into an unforgettable Alaskan adventure. See the stunning coast line of Alaska with its marine wildlife and head into the interior with majestic mountains and remote wilderness.
What it's like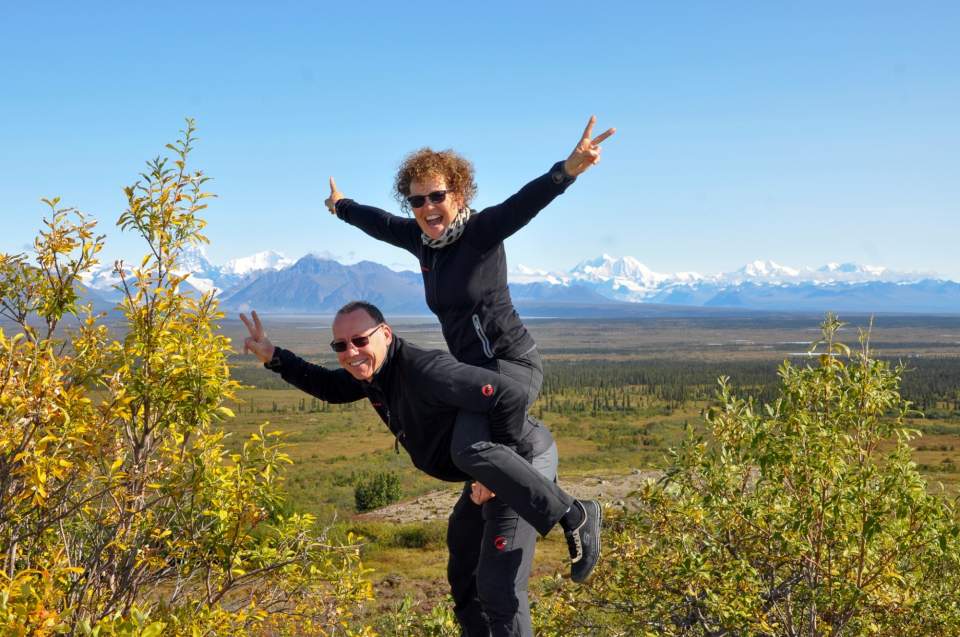 Infinite Adventures' bus provides a truly unique experience. Take in the landscape and scan for wildlife from the large windows, or climb to the viewing platform on top (when the bus is stopped)—the perfect place to take photos. All the while, you'll experience the passionate enthusiasm and knowledge of owner/guides Natalie and David (or possibly another guide). All age ranges are welcome, and there are usually two options for activities, depending on fitness level.
You'll be sleeping in tents (with most camping equipment provided) and chowing down on delicious full meals cooked at the campsite. Infinite Adventures can accommodate a variety of diets if they know in advance.
Whatever your interests, just let Natalie and David know. Or explore something new.
Who they are
Lovers of travel, owner/guides Natalie and David Patrick started Infinite Adventures in 2013. David had run trips in Alaska years ago; after traveling the world, he had the idea to convert a school bus and start his own business. German-born Natalie is a lover of the outdoors, campfires, and meeting new people!