For a lot of travelers, exploring deep into Denali National Park, far from the crowds, sounds like the ideal way to experience the famous park. But not everyone wants to rough it out there—which is why this lodge offers the perfect balance. It's a comfortable perch in seriously remote wilderness.
Blissfully Remote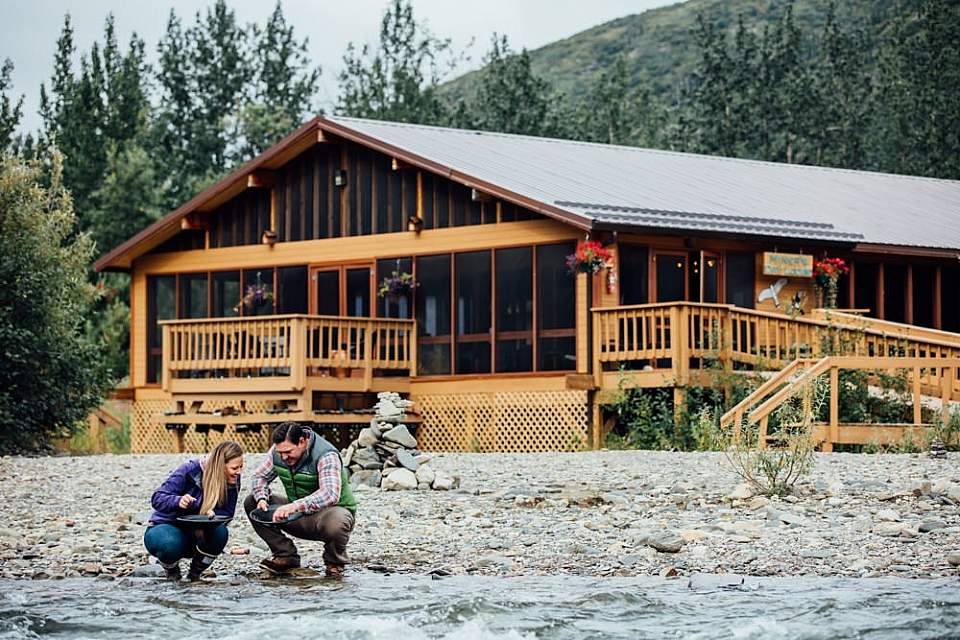 Head to nearby Wonder Lake for views of Denali

Open seasonally, from early June until mid-September, Denali Backcountry Lodge is one of three lodging options in Kantishna, the former mining outpost near mile 92 of Denali's Park Road. But this lodge can claim that, of the three, it's the farthest out in this area of the park that the vast majority of travelers rarely experience. And it's the perfect place to unplug: There's no cell phone service and no TVs in the room.

But the independent travelers who come out here and love this place pace—some bring their kids, though usually not small children—aren't looking to keep tabs on their email while they're here. Instead, days are spent taking hikes—there are 13 different trails near the lodge—or just exploring the surrounding wilderness by bike, paddling on the lake with a fishing rod in hand, or just relaxing with a good book.
Far Out, But Far From Roughing It
Getting out here is part of the adventure, too. With the Denali Park Road closed at Mile 43 there's currently no road access. This makes the lodge experience even more exclusive: To get here and back, guests take a scenic, 35-minute helicopter ride giving you the chance to survey the park's landscape and look for wildlife from above. Additionally, the backcountry of the park is uninterrupted by the normal day-visitor traffic, meaning there will only be an exclusive group of guests at the lodge.

You'll stay in one of the private cabins, each of which has running water, electricity, heat, private bathrooms and either 1 king-size or 2 full XL pillowtop beds. Choose from a Creekside cabin, with a private deck and view of Moose Creek, or a Superior cabin. This isn't a four-star hotel, but guests often say how they're pleasantly surprised by how nicely appointed the cabins are.
Creative, Fresh Alaskan Cuisine
The main lodge, meanwhile, offers a comfortable spot for dining and hanging out with fellow guests. There's a full-service bar and a living-room-style lounge with a fireplace to read a book, play a game, or help yourself to a snack. There are two decks, one upstairs and one downstairs, screened against mosquitoes and offering the soothing sights and sounds of the Moose Creek. Fresh, seasonal, chef-prepared meals are included in your stay. Mornings start with freshly brewed coffee, hot meals and baked goods. Later in the day, a hearty lunch will help fuel your adventures. And in the evening, you'll gather with your fellow adventurers to share stories of your day over cocktails and appetizers, followed by a delicious home-cooked meal.
Build Your Own Adventure, at Your Own Pace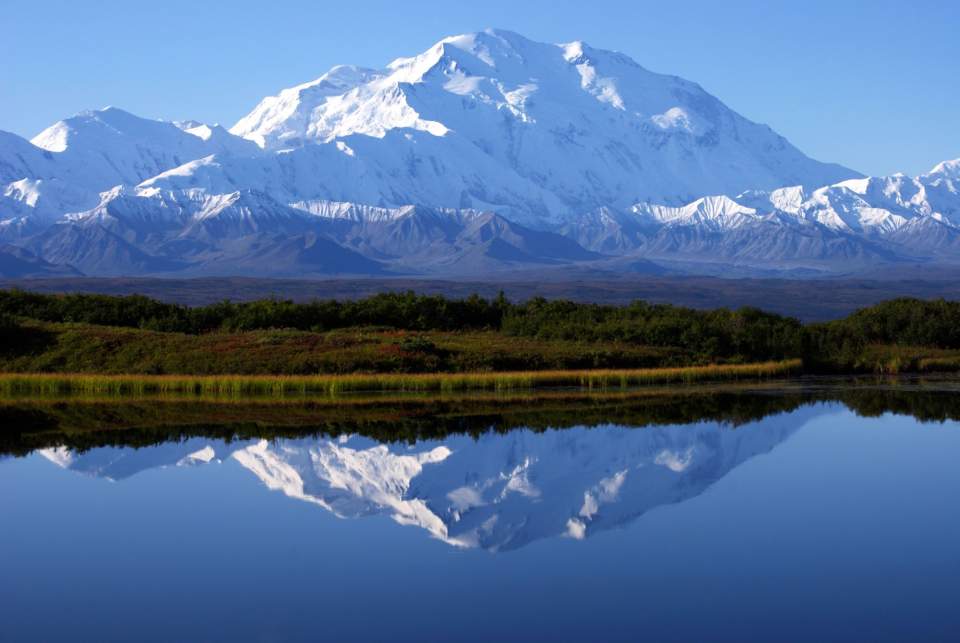 Surround yourself in the wilderness at Denali Backcountry Lodge

While most guests spend mornings on a hike, afternoons bring a variety of options: try paddleboarding or kayaking, go gold panning, take a local history tour around Kantishna, enjoy some fishing or mountain-bike riding, or just go down to nearby Wonder Lake to take pictures of the mountains. You can also take advantage of the lodge's own spa—the Nest Spa and Wellness—which offers a range of treatments, including Swedish, Thai, and hot stone massages.

Come evening, you can sit outside the lodge, where there are cozy wood-fired saunas, hot tubs, and firepits good for s'mores-making. It's another joy of a camping-style vacation—but with the luxury of saying goodnight to the wilderness from the comfort of your cabin.