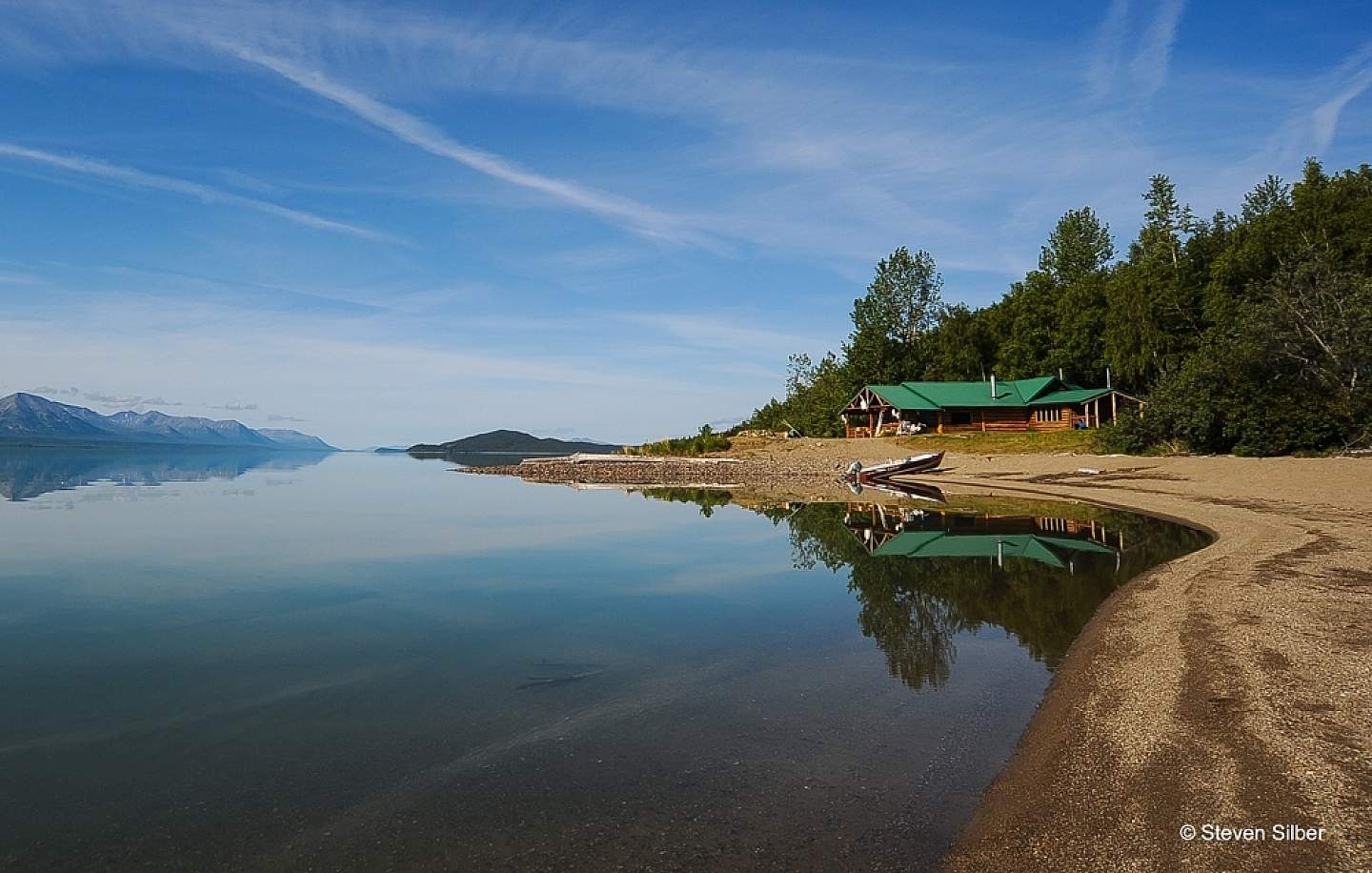 Whether you're looking to take your family off-grid for a bit of Alaska Adventuring, or for a great fishing spot with your buddies with incredible bear-viewing—or if you're even an artist looking for inspiration—this lodge made up of newly renovated log cabins offers a customized ideal of bliss.
It's about 180 miles from the nearest road and offers an idyllic perch for exploring both the wilderness of Lake Clark National Park, as well as other bucket-list destinations in Alaska.
Passed Down Through Generations
The family-owned lodge, southwest of Anchorage, has a long history. Since its first homesteaders in 1932, seven different families have owned this land, each adding to and updating the existing structures.
By the late 1970s, the Silber family had made the lodge their summer vacation spot. Son Steve—an artist as well as pilot, massage therapist and USMC veteran—now runs the place, sharing his memories and showing landmarks to guests. (Like, for instance, the cabin on nearby Twin Lakes, once lived in by Dick Proenneke, the solitary frontiersman depicted in the documentary Alone in the Wilderness; Steve remembers, as a kid, having conversations with Dick when he would make the trek to Port Alsworth to get his mail).
Today, the lodge attracts a variety of groups seeking Alaskan adventures: friends going on fishing trips, families looking for views and activities, company retreats, as well as artists who utilize the resort's extensive woodshed and printmaking facilities. Even though there's room for up to 15 guests at the lodge, Chulitna Lodge is dedicated to providing a custom experience and will book few groups at a time to maintain a feeling of exclusivity and distance from the hustle and bustle of the outside world.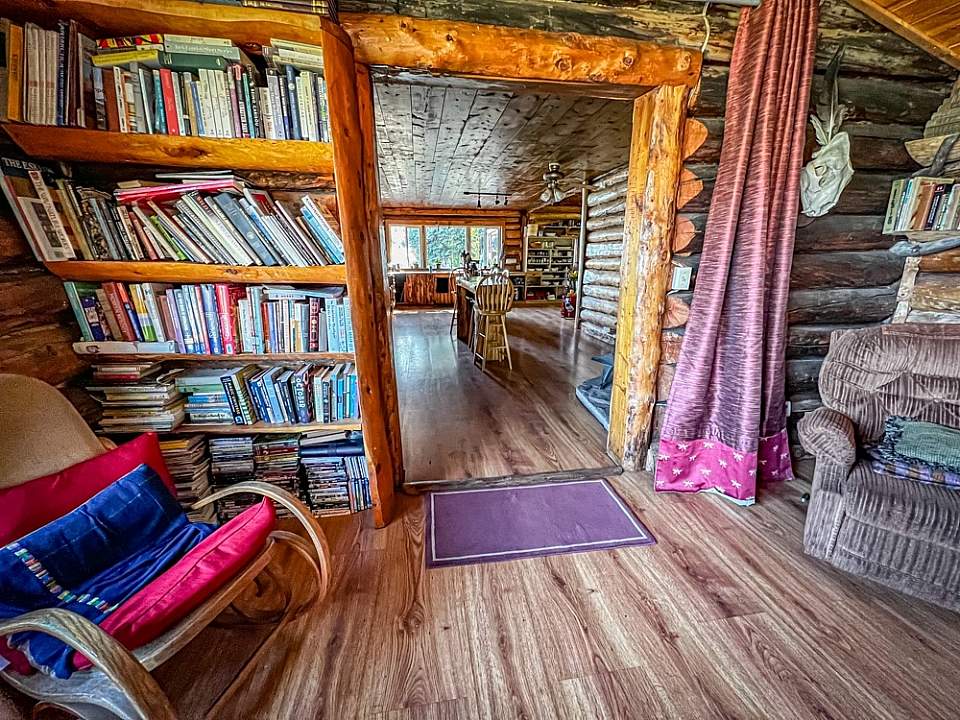 Off-Grid "Bush Luxury"
Just getting here is an adventure worth the whole trip: You take a 40-minute flight from Anchorage—passing dozens of glaciers, waterfalls, and volcanoes and going through a rugged mountain pass—and land on the dirt airstrip at Port Alsworth in Lake Clark National Park. Chulitna staff handle your luggage and board you on their comfortable boat for a 30-minute ride across Lake Clark—about six times the size of Manhattan—to the shores of Chulitna Lodge.

The resort is comprised of 18 buildings, including newly added yurts and 3 "bush luxury" historic log cabins that combine for a total of 5 bedrooms. Indeed, you don't have to rough it too much out here: cabins have electricity along with heated mattress pads and down comforters. The staff is well-versed in customer service and are consistently available.
The three bathhouses include all amenities and then some. One bathhouse hosts a huge cedar shower and another a wood-stove sauna right on the beach. You have the option to add a Meal Plan for your stay, which often features Bristol Bay salmon, salads made from the greens grown on site or foraged in the woods, and fresh-picked-berry desserts.
Build Your Own Adventure
Chulitna Lodge offers the opportunity to customize your entire trip to best fit your trip goals. Check out the menu of guided activities before you book—like bear-viewing, fishing, stand-up paddleboarding, boat tours and hiking.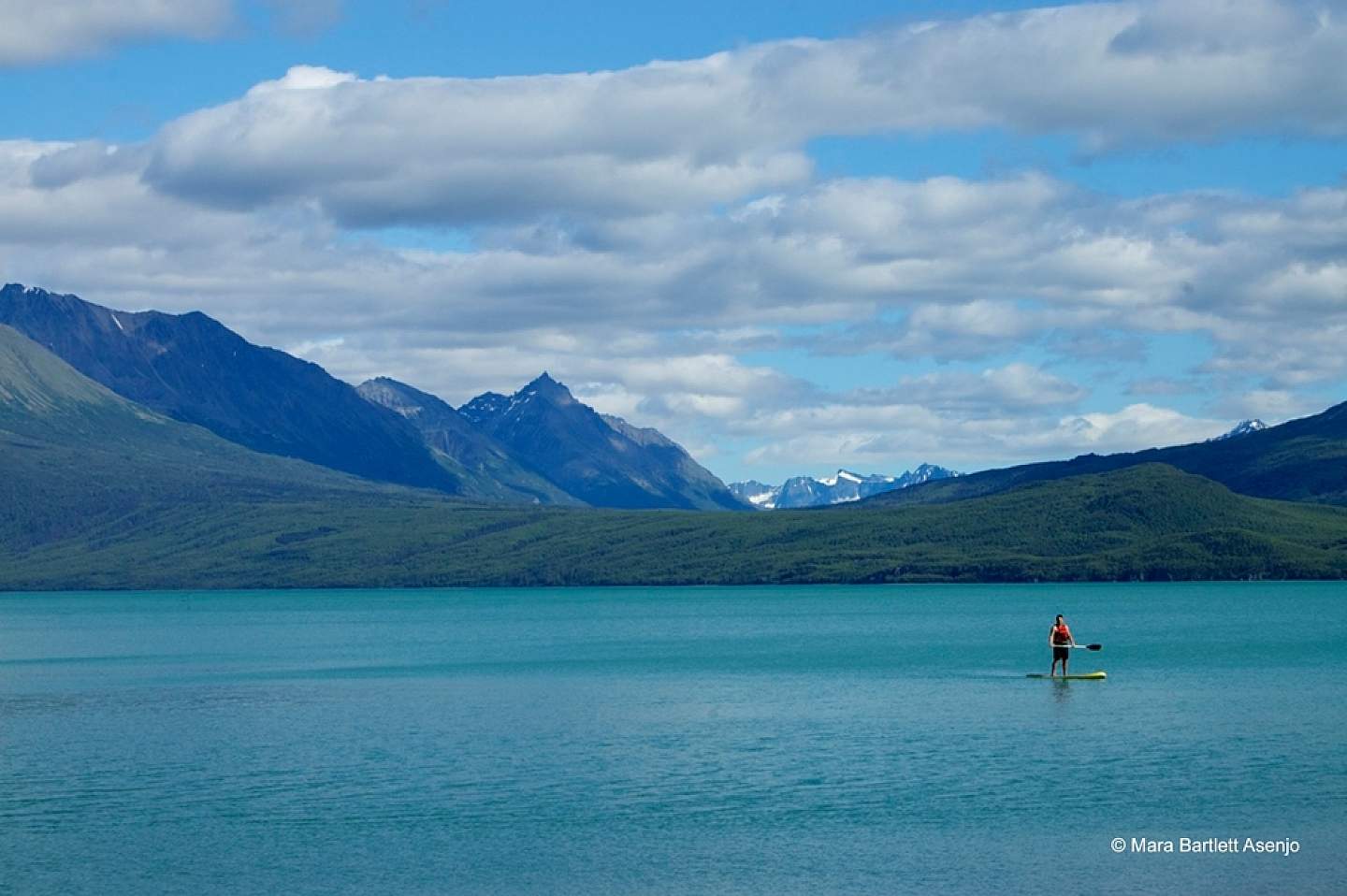 After a short phone call or email, they'll draft your itinerary and send you a quote. If you are inquiring about Chulitna Lodge as part of a larger Alaskan adventure, they have vast experience throughout the state to help their guests with excursions like ice climbing or pack-rafting in McCarthy-Kennecott, sea kayaking in Seward, and Polar bear viewing in the Arctic to name a few.
The most popular activity among guests is bear-viewing. Rather than take guests to Brooks Falls—where you'd share a viewing platform with hundreds of tourists—they send their guests to a small area in Katmai by floatplane, known to locals for huge salmon runs and lots of bears feeding.
You can spend a half or full day there, walking up and down the creeks with your guide, sitting and getting comfortable in locations where the bears get as close as you wish based on your personal comfort level. (Sometimes that means bears are just 10 feet away.)

Finding a Blissful Balance
You only have to be as active as you like! Some guests have happily spent most of their time sitting on the porch, watching the spectacular shifts in light, weather, color, and potentially wildlife pass by all day. Even if you like an active vacation, it can still be rejuvenating to stay near the lodge to enjoy short walks on the beach or paddleboard in the bay.
No matter how you spend your time, you'll likely agree with past guests who write in their reviews about the wonderful service and conversation with staff, and how Chulitna offers a peaceful, magical experience off the grid.